Welcome to Special Occasion Labradors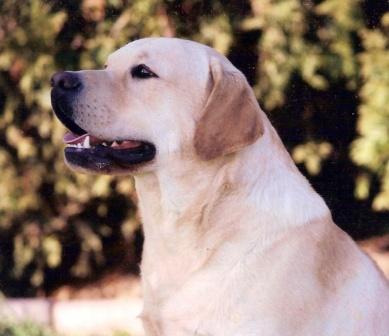 Special Occasion Labradors is a small hobby kennel located in southeastern Wisconsin which began in l974 with the purchase of my first show bred Labrador Retriever, Ch Starline Special Occasion,WC., a.k.a. "Casey". Little did I know that one event would have such an impact on my life.
February 17, l974 began a love affair for this breed and that dog in particular. He and his breeders, Jim and Mary Hankins of Starline Kennel were my teachers/mentors. I owe them such a debt of gratitude for their patience in guiding me through earning his championship, his working certificate, some group placements and eventually to the honor of winning Best of Breed and Best Stud Dog at the l980 National Specialty, all owner-handled!
The thrill of that accomplishment was contagious and I was bitten by the bug that still drives me today.
The bond that he and I shared, his trust and devotion to do anything I asked of him led me to want to produce a line of classically beautiful, sound Labradors in body and temperament. To be able to share with others what I had found with him.
Some of my lines today still go back to him. I incorporated the lines of the Valleywood Kennel of Chris Kofron with the purchase of a little black bitch, Valleywood Invincible,CD. "Echo was my first and only obedience titled dog. She would become my foundation bitch.
Fast forward to l99l when friends and I attended the National Specialty in Denver. Watching the Best of Breed class a beautiful, yellow bitch walked in the ring and "took my breath away". She moved like a dream, showed her heart out and was "one" with her handler. She was Ch. Chablais Myrtille and I
was smitten.
A couple of months later while reading the Lab Quarterly magazine I saw an ad for Chablais Kennel. "Myrtille" had been bred to Can. Ch. Ranbourne This Bud's For You. I couldn't dial the phone fast enough. My dear friend, Phyllis Putney and I put down a deposit for a yellow male puppy. He would become, "Chablais Rhapsodie En Bleu" The second "love of my life" yellow dog.
"Bleu" had an impact not only for mine and Phyllis' (Putwyn) lines but on the lines of many other kennels. He produced over forty plus Champions and title holders including Specialty Best of Breed winners, Westminster winners, a Best in Show winner and the #1 Labrador, Ch. Ridge View Heartland Hitman. In l996-97 several of his offspring were ranked in the top ten at the same time.
These dogs are the roots of my kennel. Listed on these pages are my current dogs that have descended from these "special" dogs.
Enjoy your visit to our website. I look forward to speaking with you and answering any questions you might have. I do not sell dogs through e-mail. These are living, loving, feeling animals and I must get to know you and allow you to know me to see if a "special occasion" puppy is right for you.
I'm a member of the Labrador Retriever Club, Inc since l990 &
Winnebago Labrador Retriever Club since l974