Puppies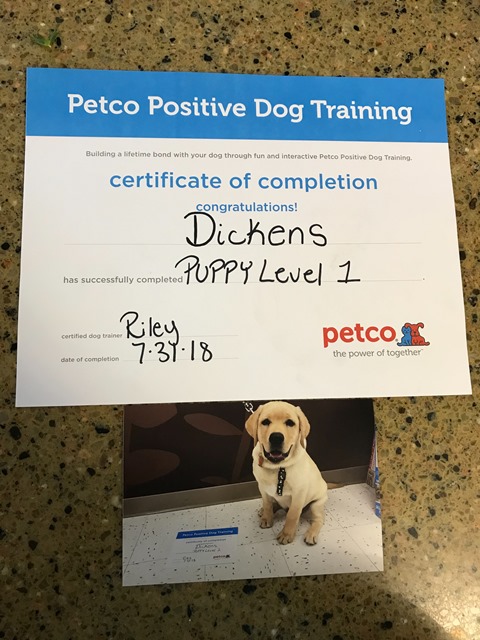 Pups at three days old!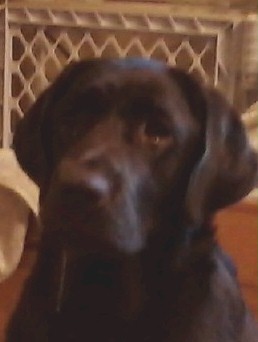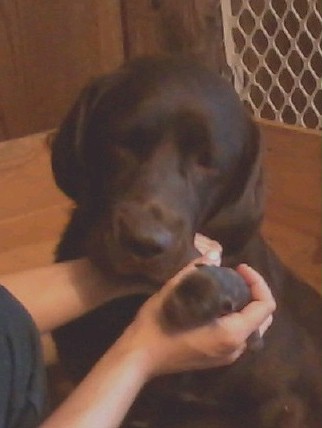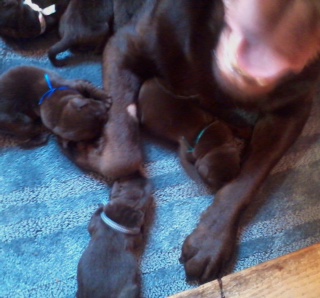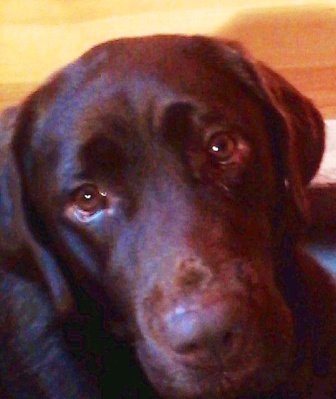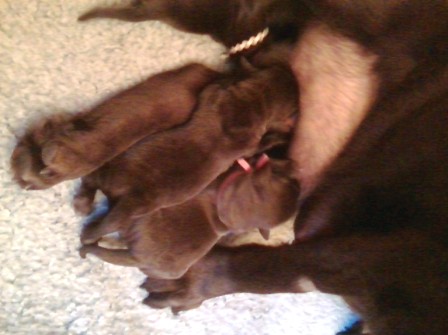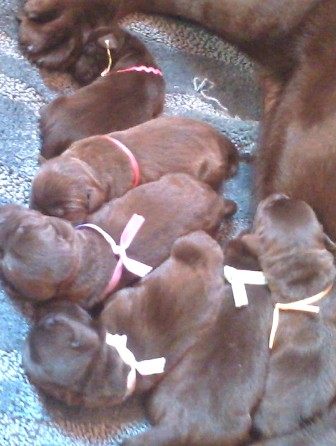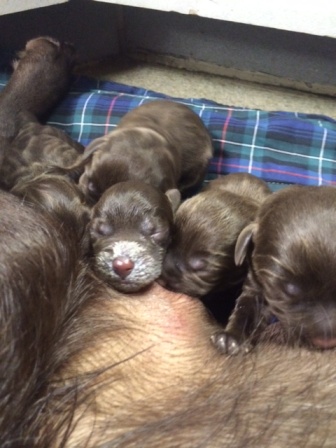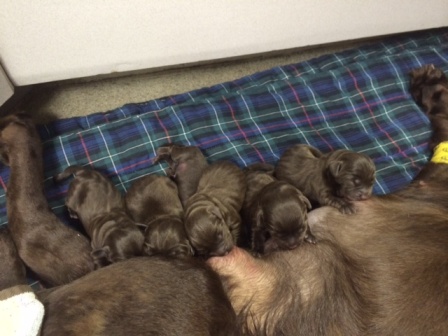 Truffle one day before whelping a beautiful litter of nine pups by Grizz, five girls and four boys!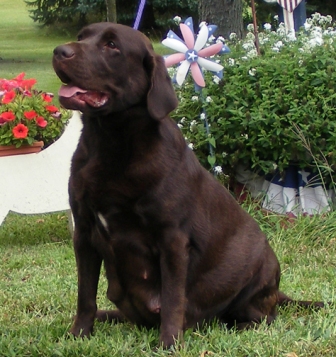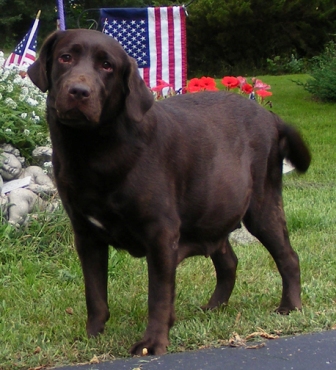 THIS IS JAGGER AT 7 WEEKS
HIS SIRE IS GRIZZ AND TRUFFLE IS HIS DAM
OWNED AND LOVED BY DIANE WEHRHEIM AND MICHELLE BARTON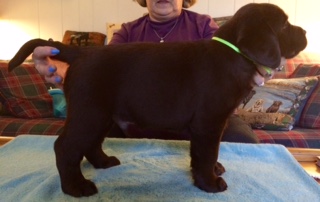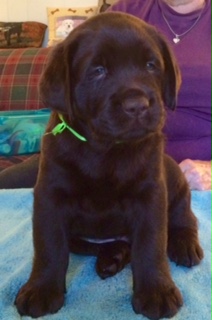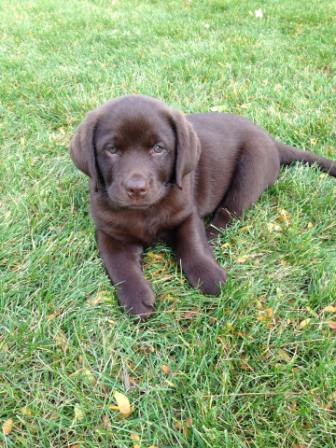 "RUBY" OWNED AND LOVED BY THE RADACK FAMILY
(GRIZZ X TRUFFLE)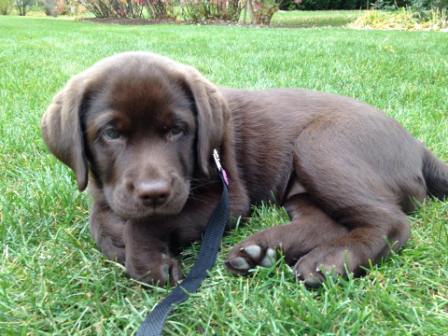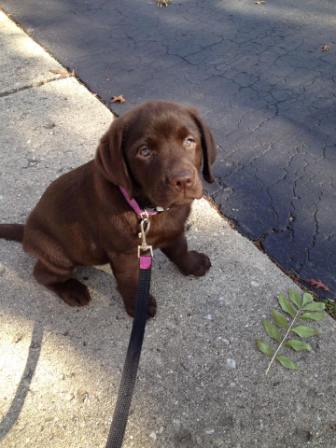 ---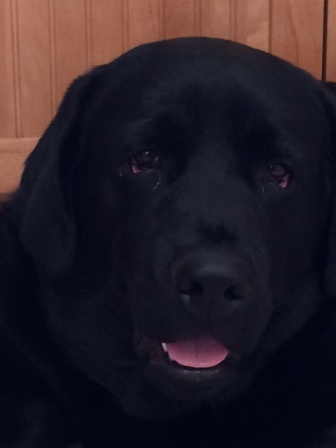 This is MUGGSY on his first birthday. His sire is Ch. Big Sky's Stone Cutter by our Classic Legend Kona Breeze @ Special Occasion. He is owned and loved by the ROPER FAMILY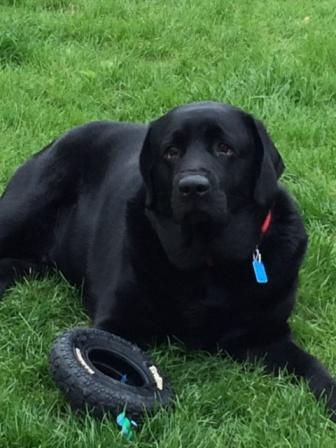 Michelle and Diane,
Here are two pictures of Muggsy at one year old. I am sure you hear this a lot but he is the best dog. He has the sweetest disposition and the best personality.
Hope you are both doing well.
Brian Roper


---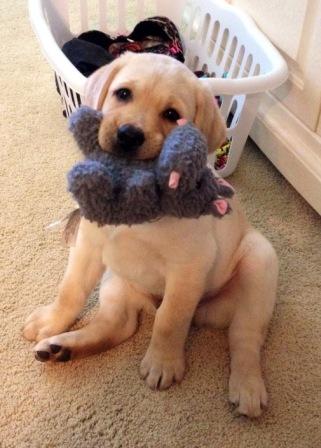 This is Gary at 9 weeks by Mattie and Owen.
Owned and loved by Molly Kaufman
---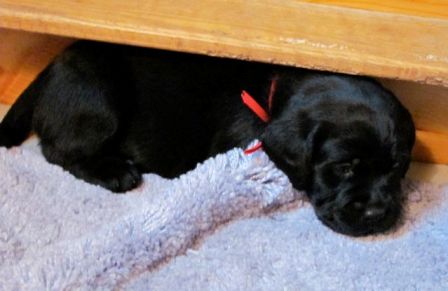 Cabot and Lola black male age 4 weeks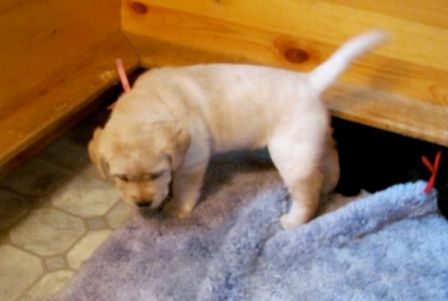 Cabot and Lola yellow female age 4 weeks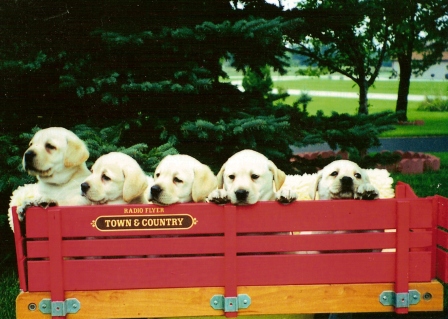 Am.Can. Ch. Tormentil Labradale PrimeTime x Ch. Pine Edge Precocious
Thank You! Carole Curtis Dwyer for the picture.
---
"These are two of my favorite things"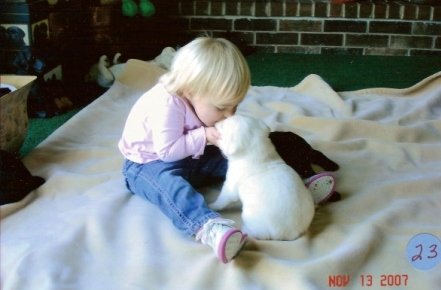 "My granddaughter, AVA, sixteen months & puppies six weeks"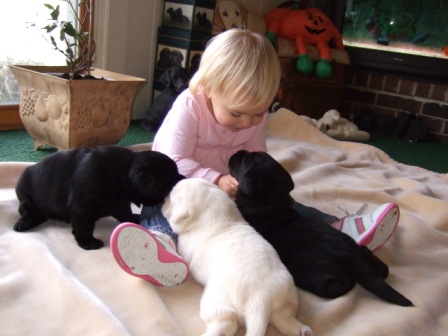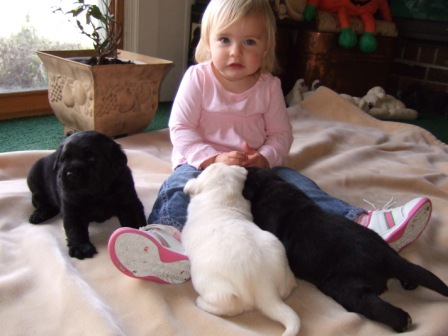 ---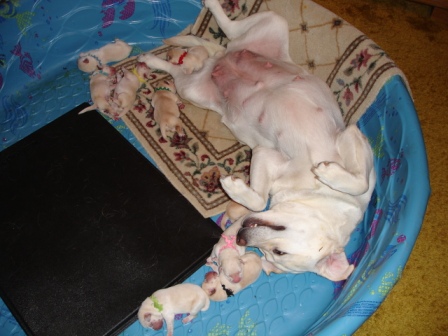 KUKI and CO. (a.k.a. Special Occasion Legally Blonde)
Owned and loved by Carole Curtis Dwyer & Diane Wehrheim
---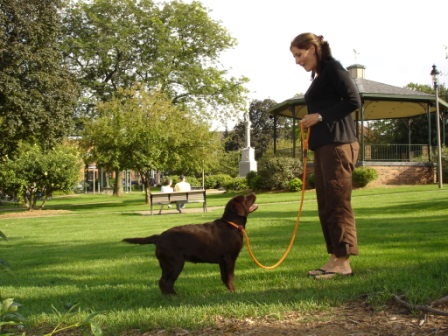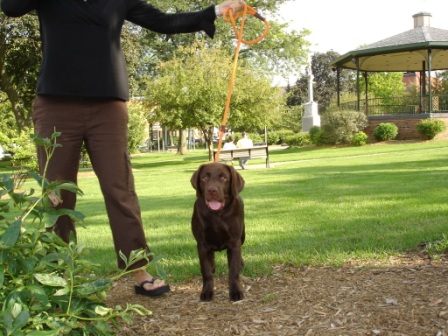 "Ripple" (a.k.a. Classic Legend Ripple Effect) owned and loved by
---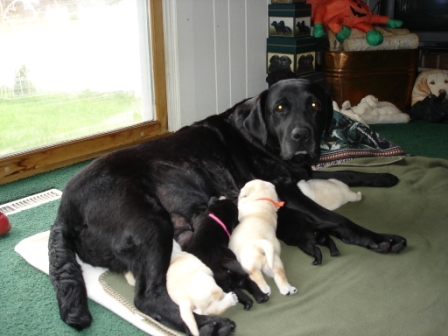 Flair with Pups, Lola's dam(a.k.a.Huntcrest Essence @ Special Occasion)
bred by Leslee Weiner Pope, owned and loved by Diane Wehrheim
---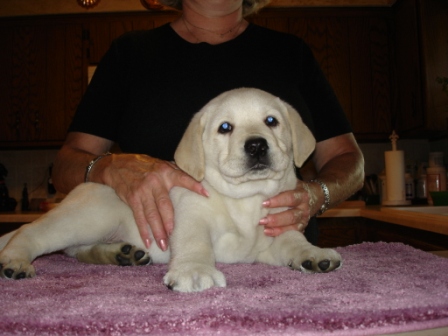 "Cash"(a.k.a. Special Occasion Ring of Fire)
owned and loved by Gunilla Brunner & Diane Wehrheim
---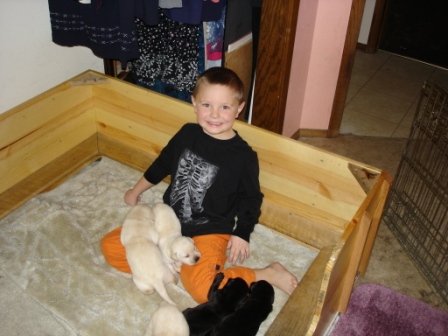 "My grandson, Ethan six years with a newborn litter"
---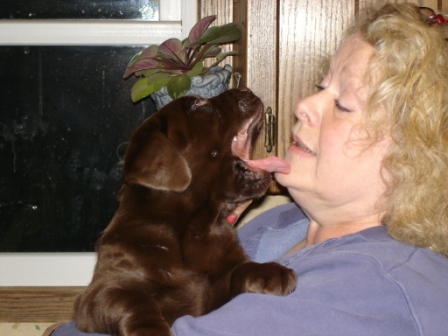 Planning for a chocolate litter 2010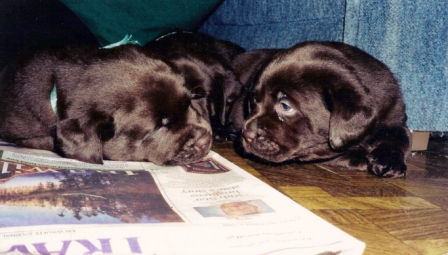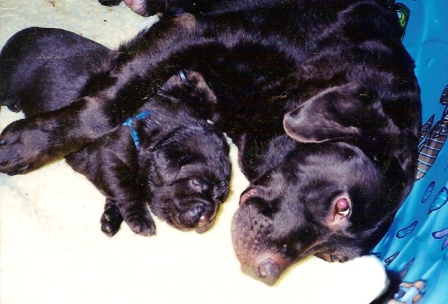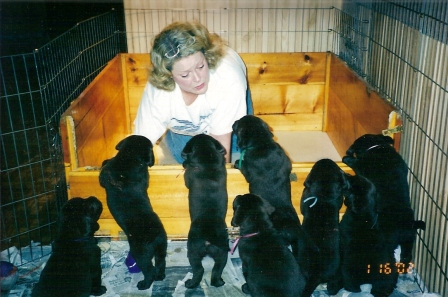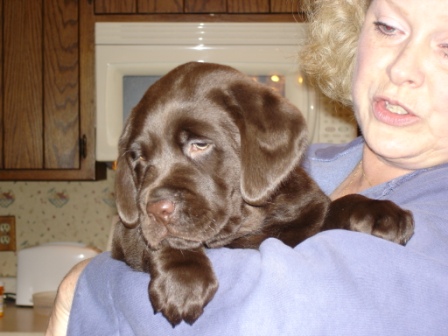 ---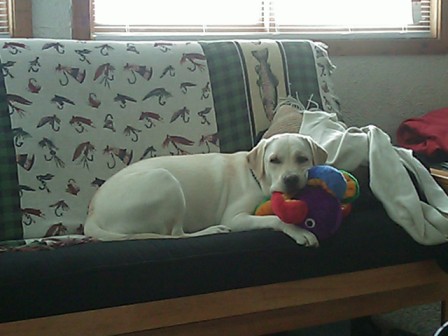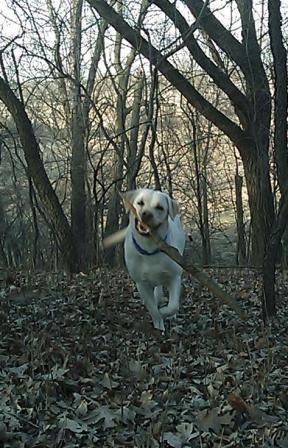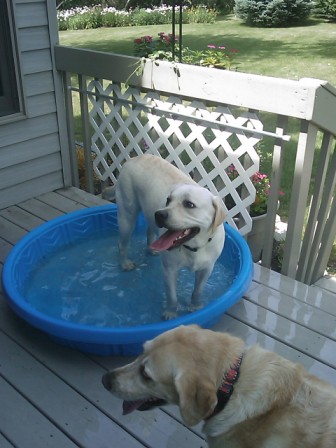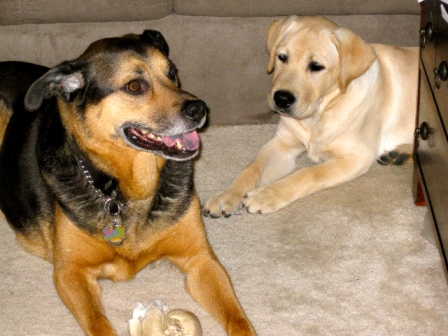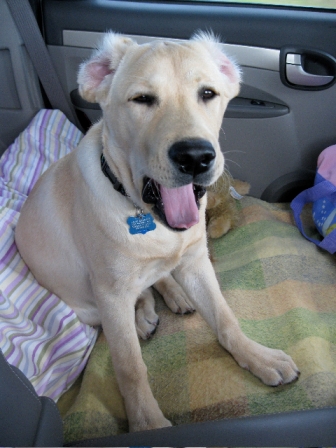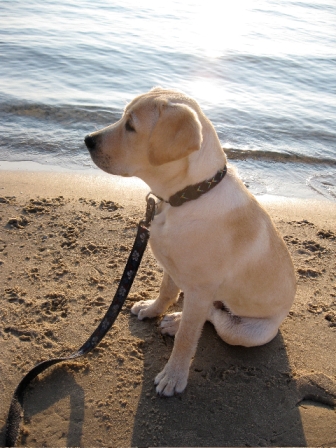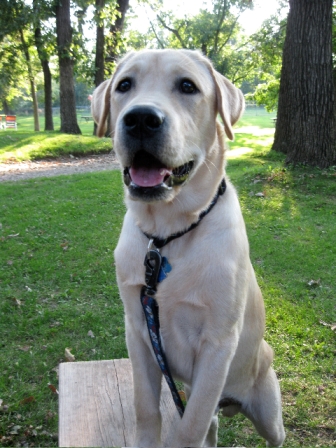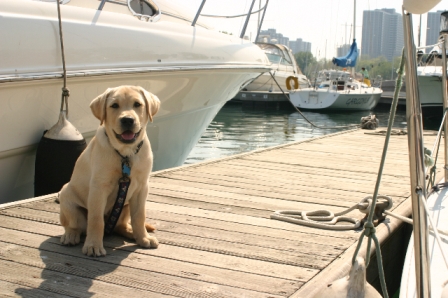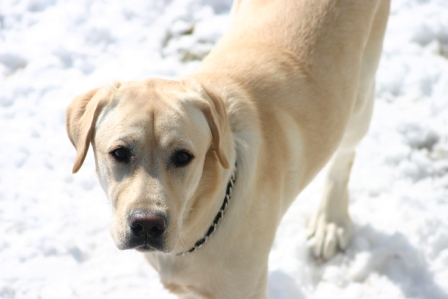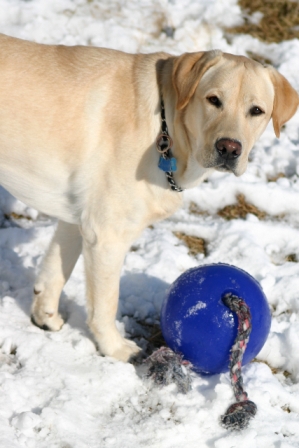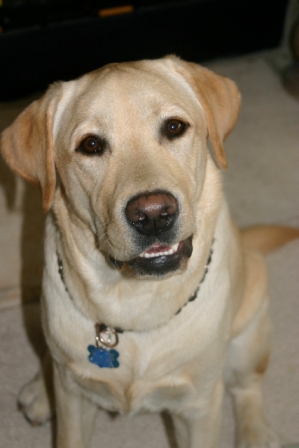 Louie, owned by Danny and Lisa Hamilton. Put Louie's First Birthday!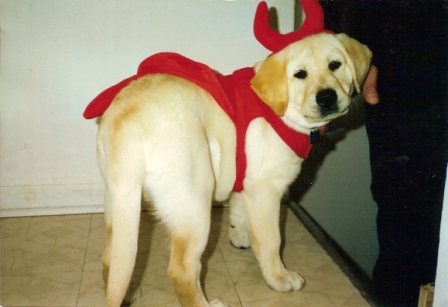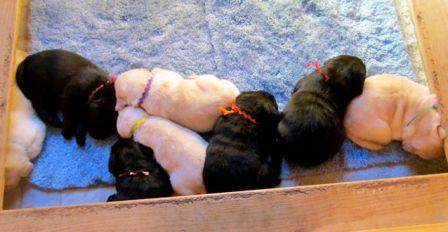 Mattie's pups at three weeks!
---
Black male and yellow female at 5 1/2 weeks
| | |
| --- | --- |
| Rainbow Angel Girl | Rainbow sitting |
| Red Boy | Big Black Red Boy |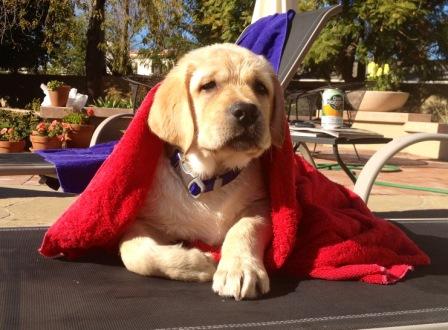 Gary tanning at 11 weeks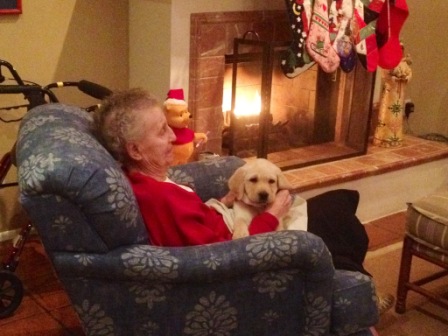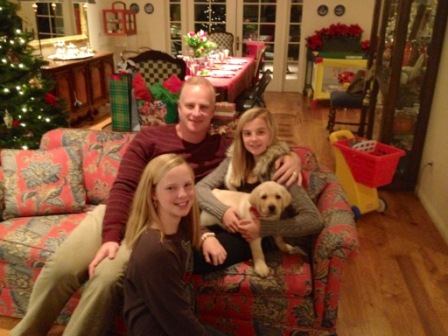 ---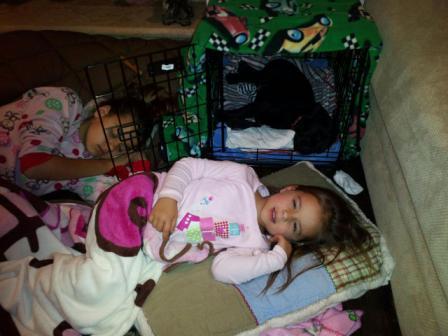 "Tiani and her new puppy "Tucker" She didn't want him to be alone so she and her cousin slept next to him on sleeping bags and Tucker in his crate!Tucker, nine weeks old (Owen x Mattie) owned and loved by Chandra, Tiani and Lava Shaw
---
Ripple and Daubers pups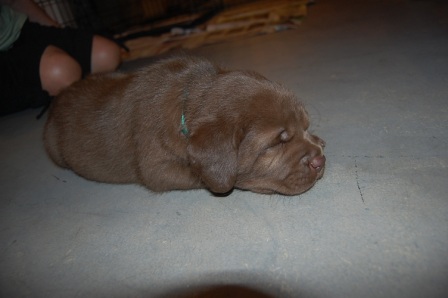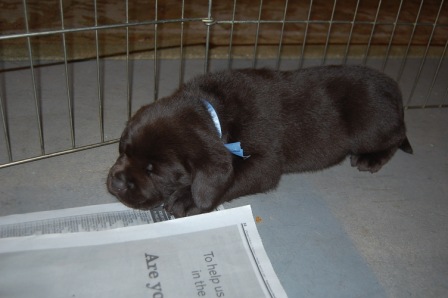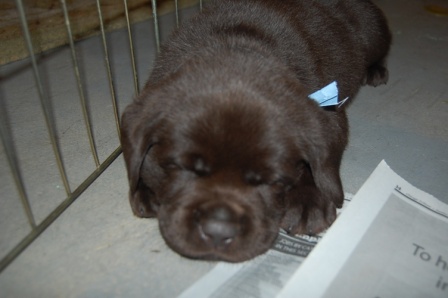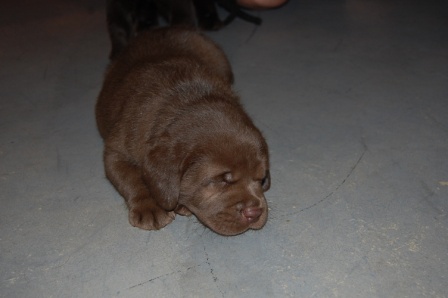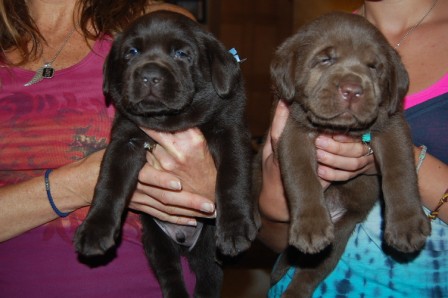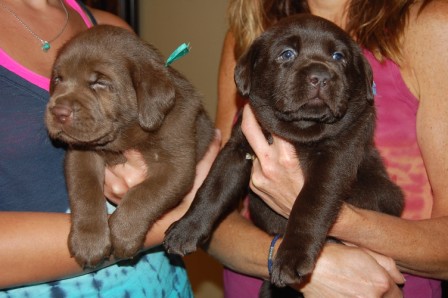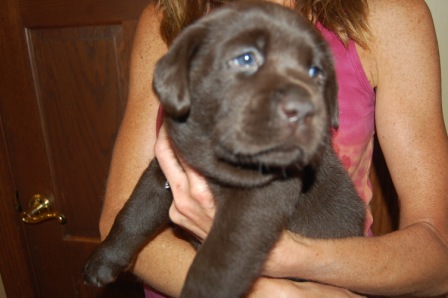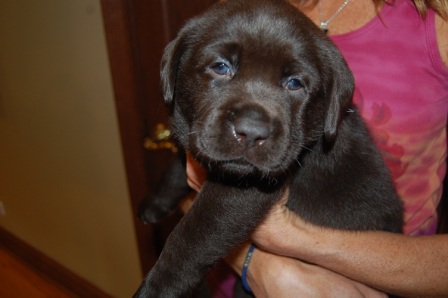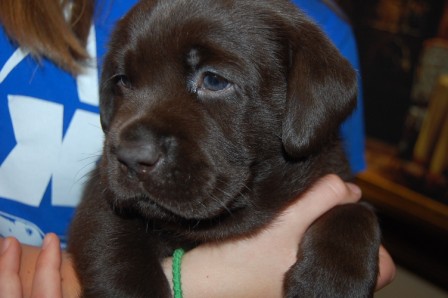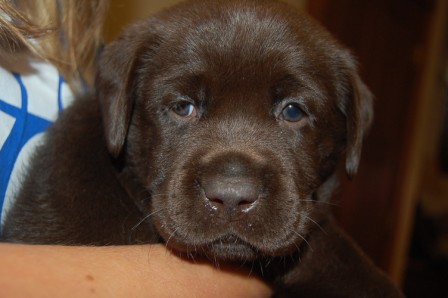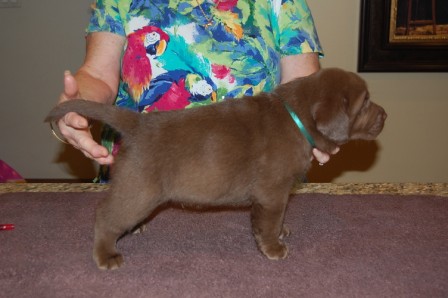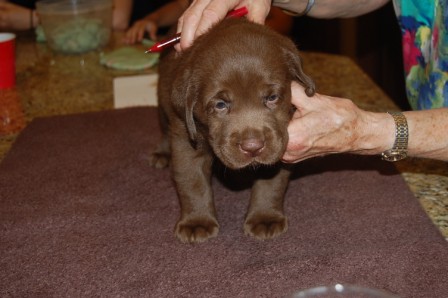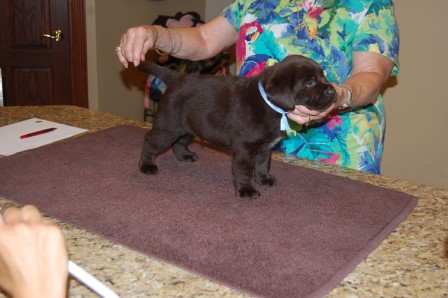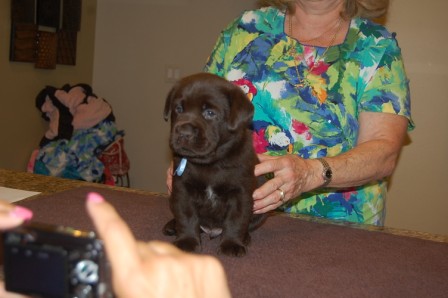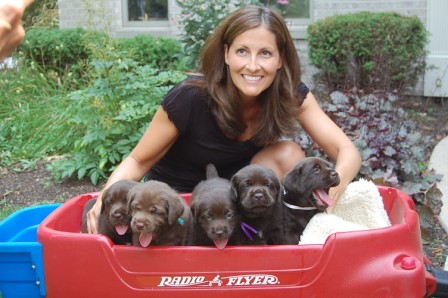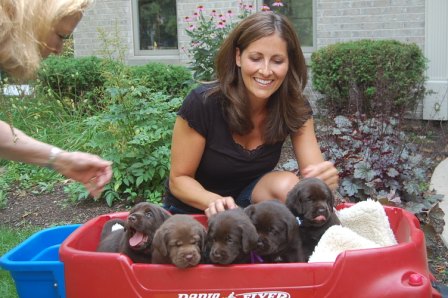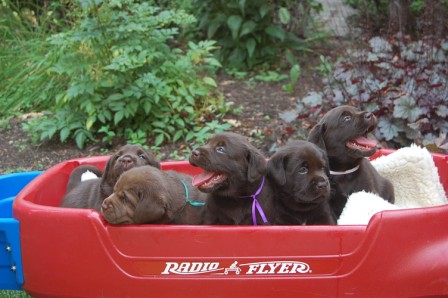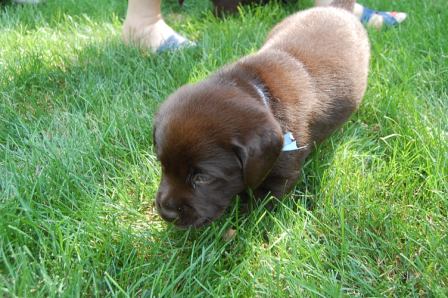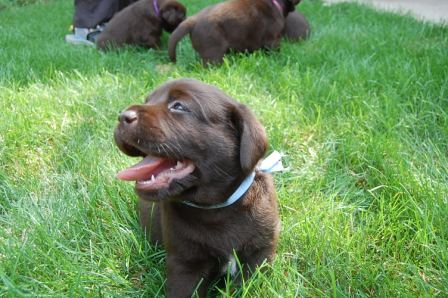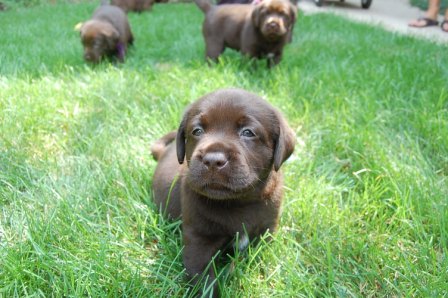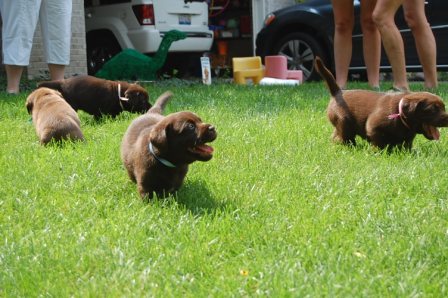 ---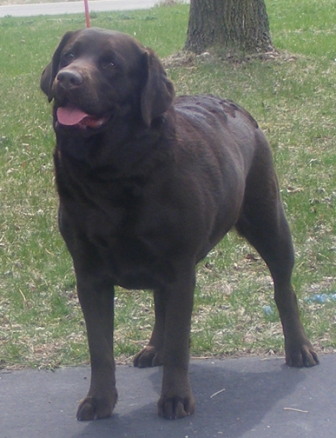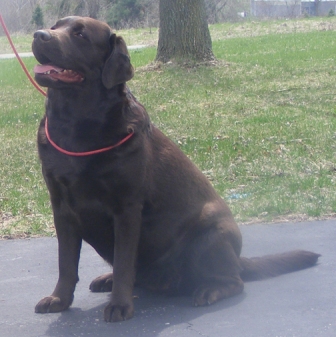 Kona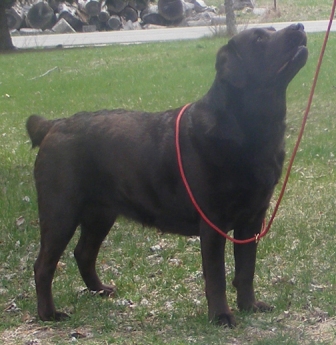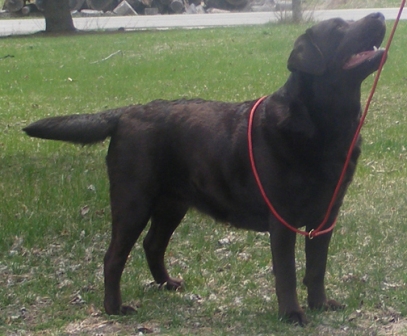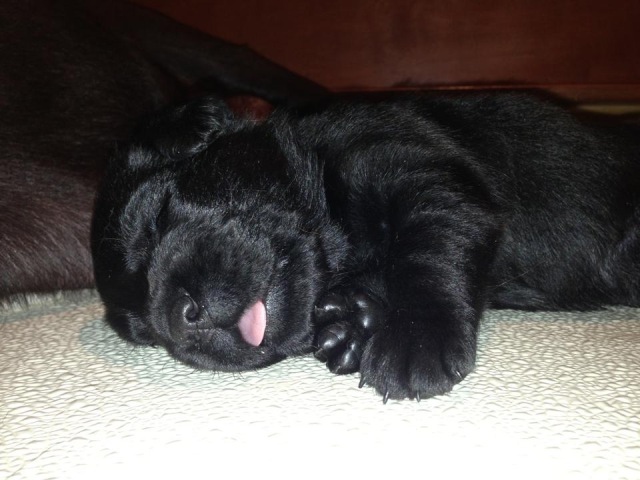 Black Male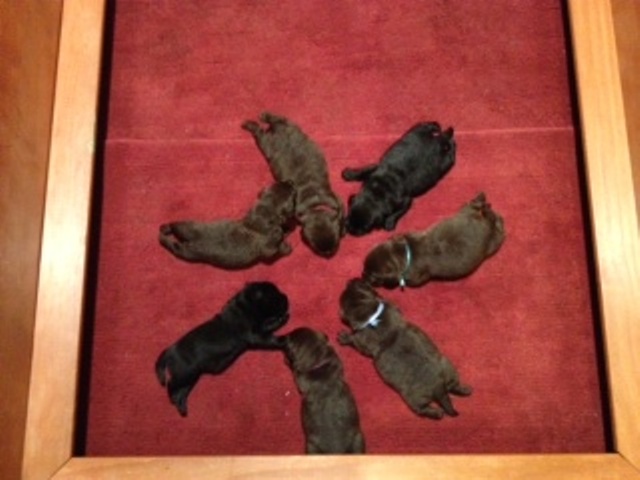 A pinwheel of pups!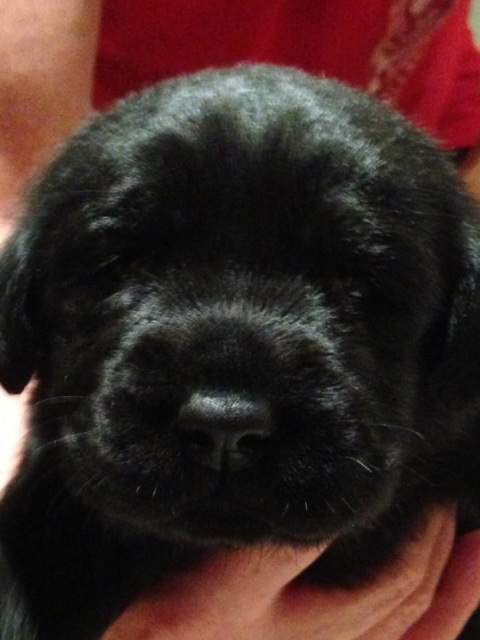 Black Female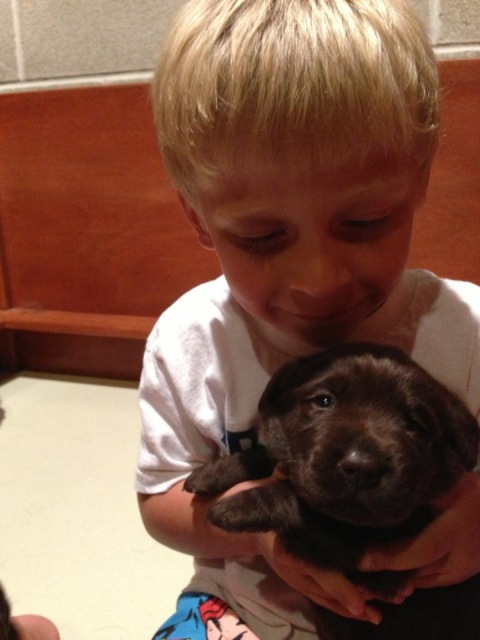 LIAM with Kona's pup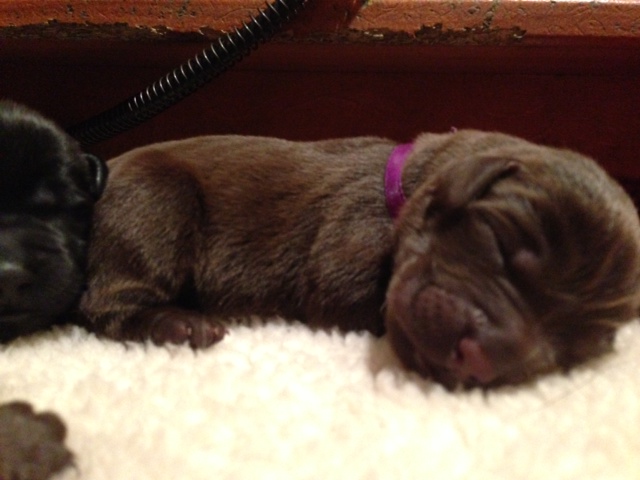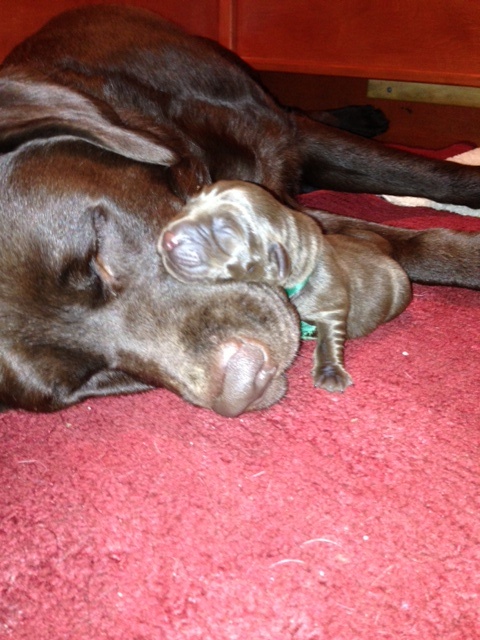 Kona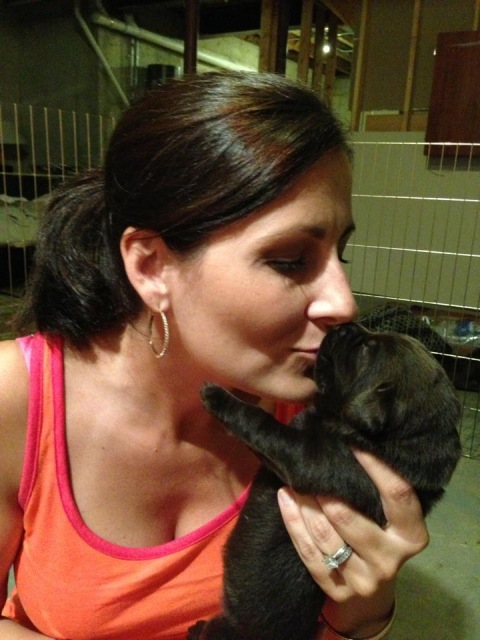 Michelle with a Kona pup at three weeks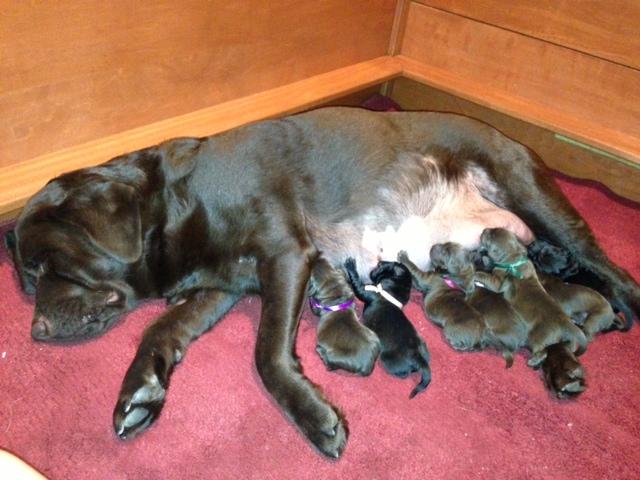 Kona with her newborn pups by Champion Big Sky Stone Cutter
---
Wishing you a happy Thanksgiving from Willow (Pixiedust) and her family.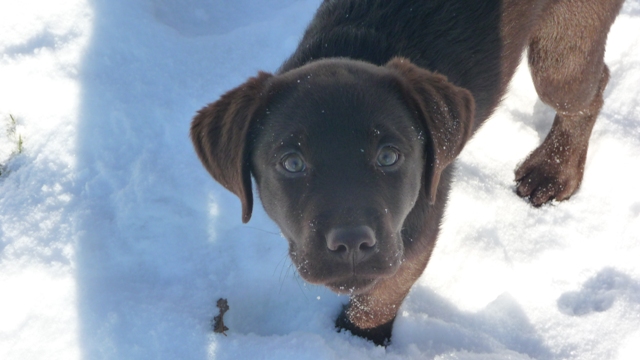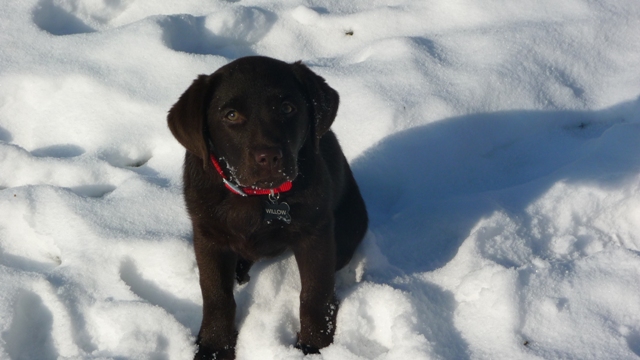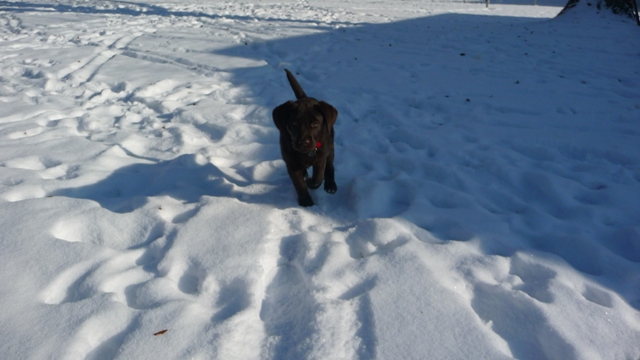 Owned and loved by the Zimmerman family
---
Hope you enjoyed a lovely Thanksgiving!
Wanted to send you a recent pic of Moose! He is such a delight and adds so much joy to our family everyday! He is healthy and getting bigger everyday!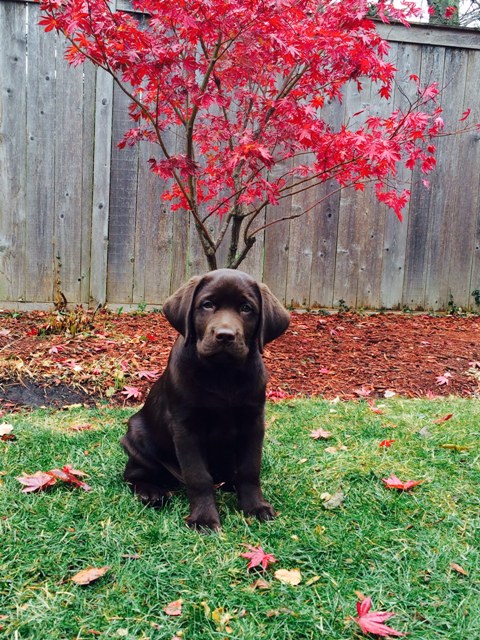 Owned and loved by the Wilson family.
Both Willow and Moose are from our GRIZZ X TRUFFLE litter.
---