Bred by me owned by others
HAPPY 1OTH BIRTHDAY HARRY!!!!!
(Cabot x Lola)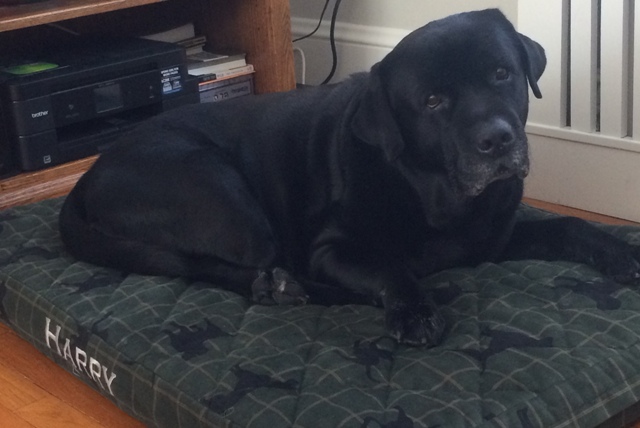 ---
"SPIRIT'S THIRTEENTH BIRTHDAY"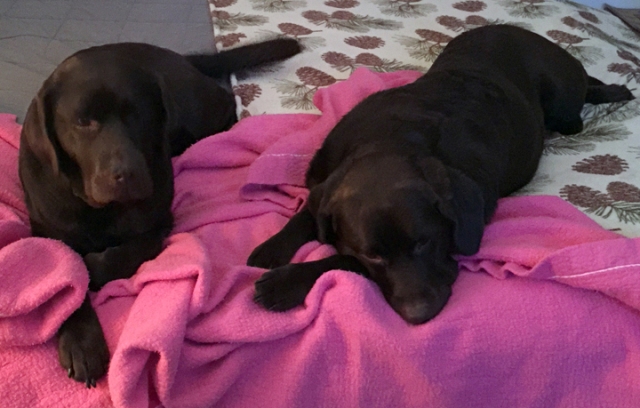 Hope your Thanksgiving was wonderful.
I give thanks to you Diane.
My life is wonderful because of my Spirit, Carly and Lucy.
Love, Energy and Gratitude – Barb
---
Kona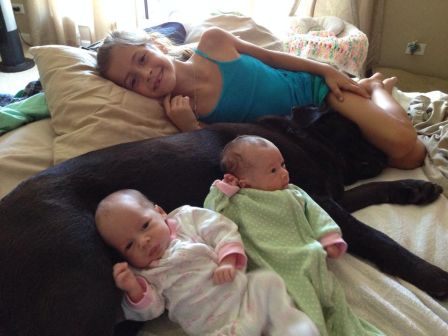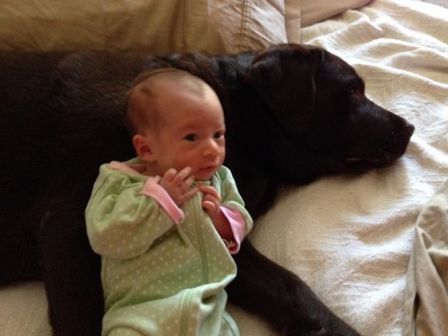 KONA is co-owned by Michelle, her sister Gina and me. She lives with Gina and her husband Rich who just had twin daughters. Here she is watching over her two legged babies, Avery and Grace. Michelles daughter, Elle is also helping Kona.
Kona will have her own babies next year!
---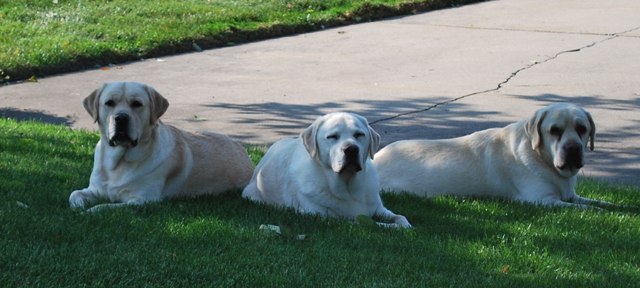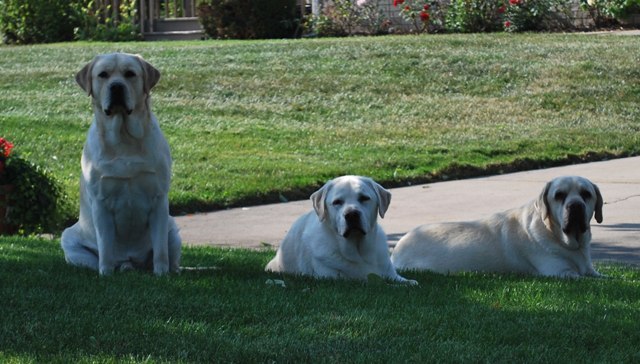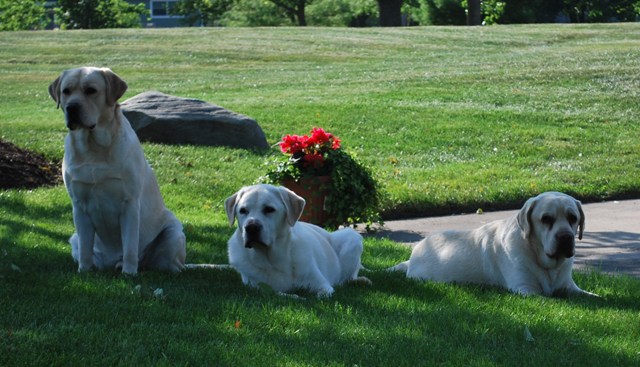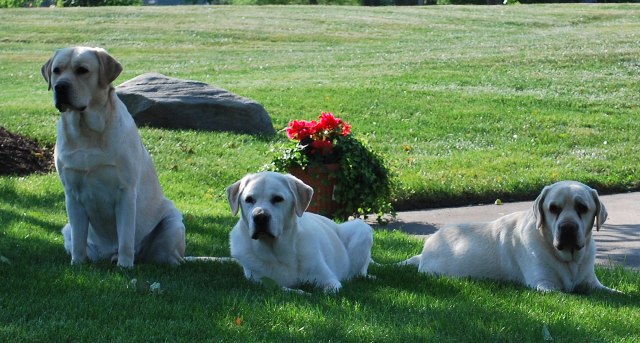 FROM LEFT TO RIGHT.
SPECIAL OCCASION SHENANDOAH DESPERADO a.k.a CANYON
SPECIAL OCCASION JUST JAXON
CHAMPION SPECIAL OCCASION RING OF RING a.k.a CASH
OWNED AND LOVED BY MY BEST FRIEND, GUNILLA BRUNNER AND ME!
---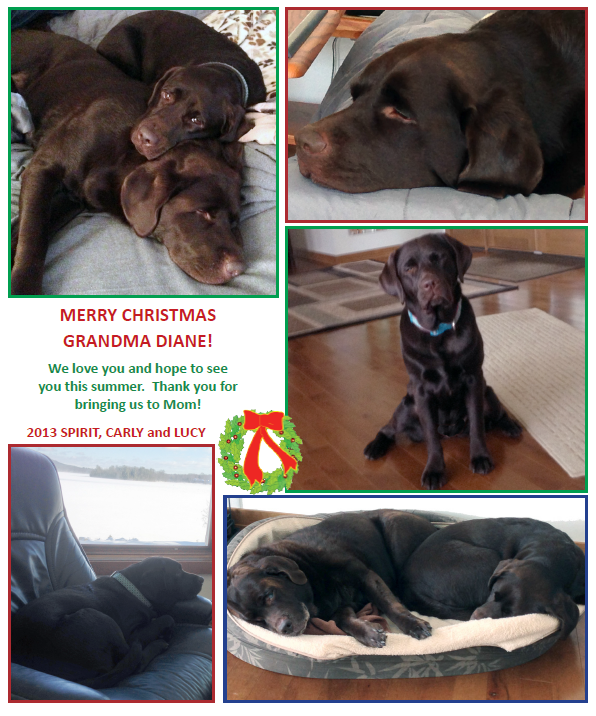 ---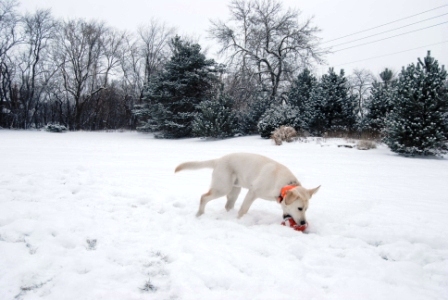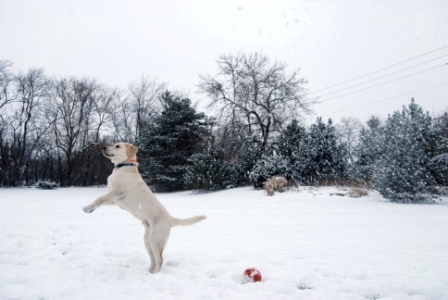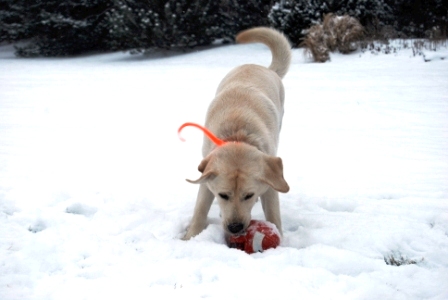 Yankee loves snow!!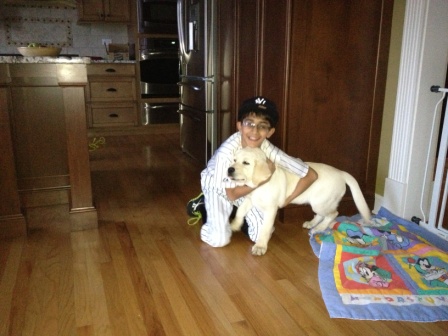 Yankee at three months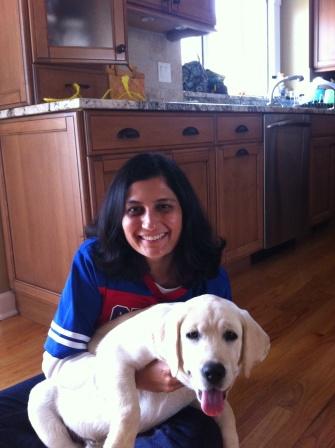 Yankee is the Jhaveri families first experience owning a dog......I think its a success!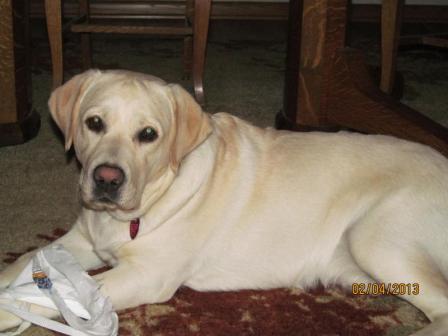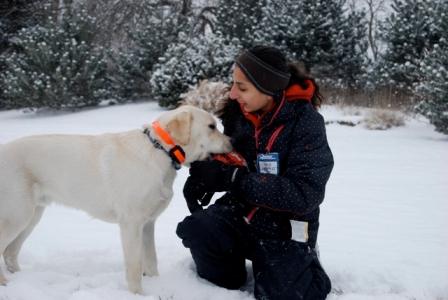 Yankee proudly owned by the Jhaveri family

---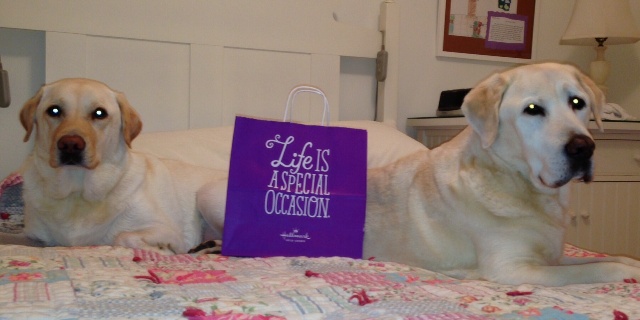 Buffett and Ellie Willms
---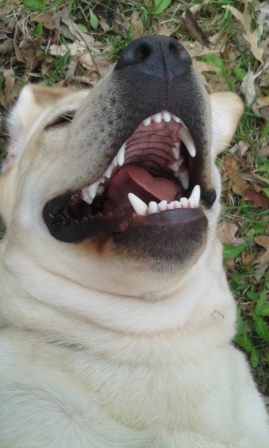 Canyon laughing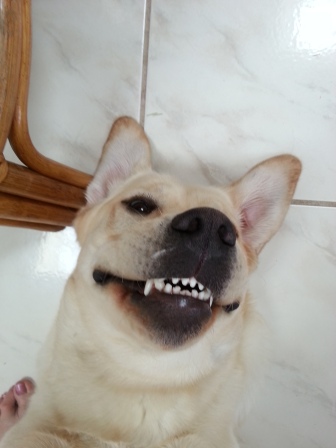 Canyon smiling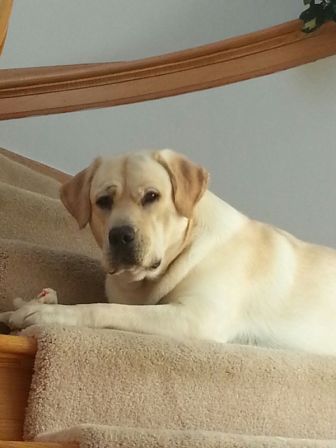 Owned and loved by Gunilla Brunner and Diane Wehrheim
---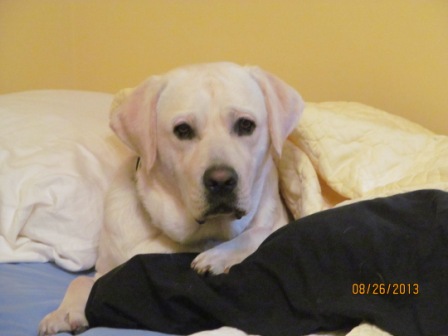 This is Gunner, one year old yellow male owned and loved by the Dumke family. His sire is Ghandi by our lovely Lola.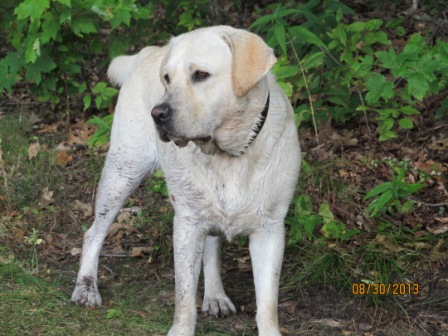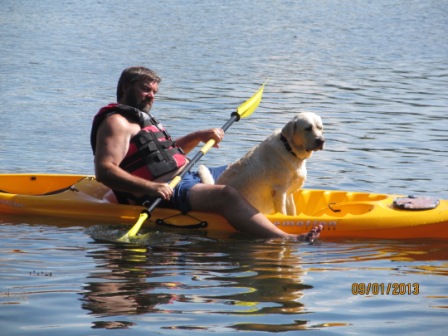 ---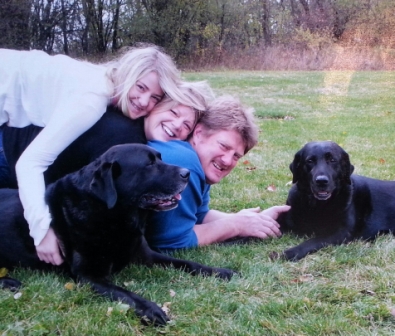 Dear Diane,
I don't know if I shared this picture with you.... I love it, thought you would too. We all send you hugs... I hope you know how happy you and your dogs make families like ours...year after year.
Best, Julie
---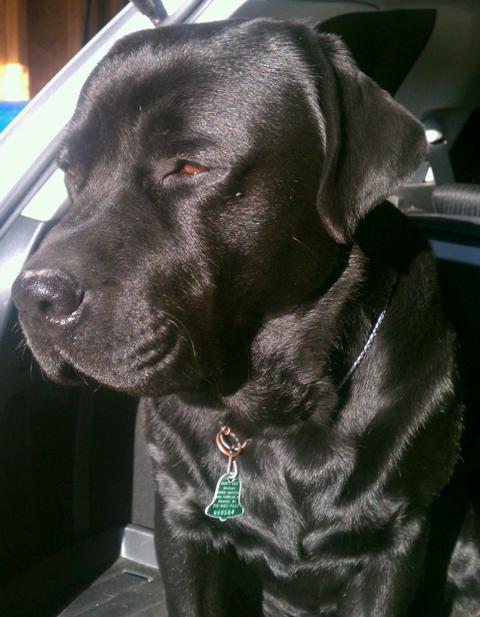 Harry
Harry is Harry Bailey. Named for George Bailey's brother in classic movie "It's a Wonderful Life".
"Harry Bailey, Hero". Owned and loved by Jim Beaton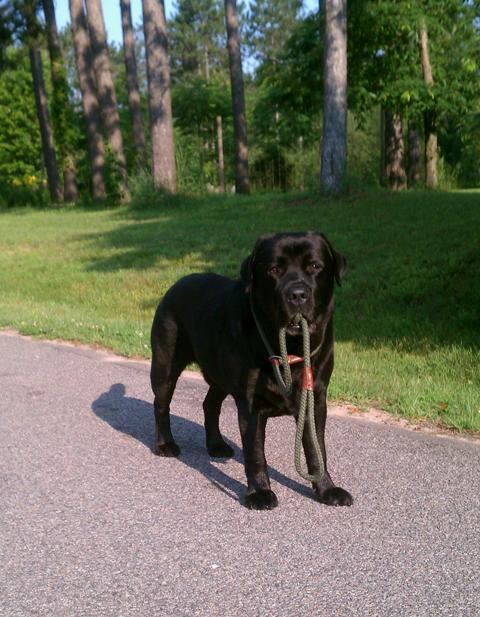 When Harry and I walk and he knows it is time to go home, he likes to help by carrying his leash.
He's a very special guy.
One neighbor referred to him as a "complete gentleman".
We are good for each other!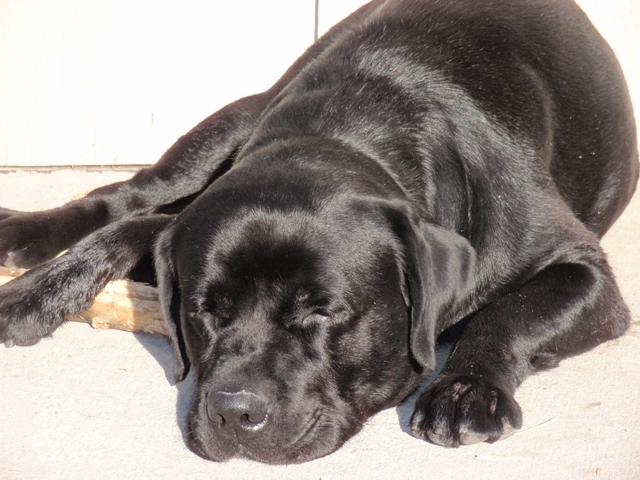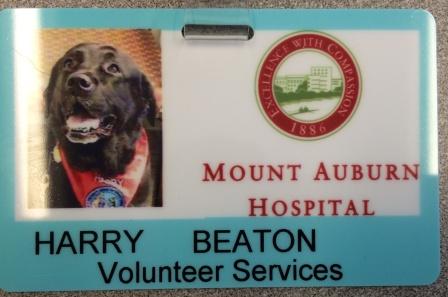 ---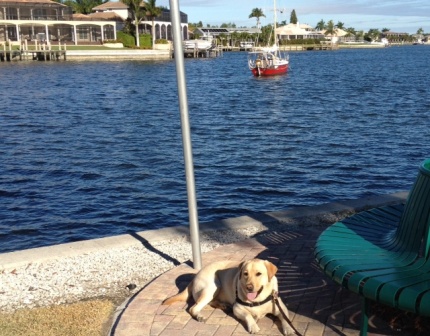 Hi just wanting to wish you a very Merry Christmas and Happy and Healthy New Year !!!
Mom and Dad decided to retire last month to Marco Island Florida so Life isGood for Maggie Mae !!!
Wanted you to know I got my good citizens certification and now Therapy certified I have many badges !!!
Love u Maggie
Owned and loved by the Kampmeyers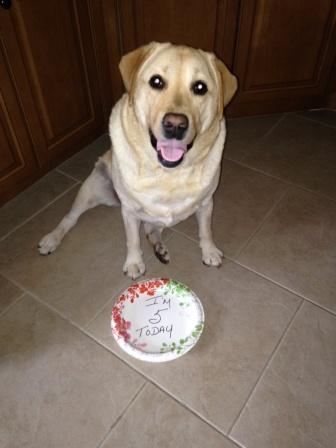 ---
Maxie's 16th birthday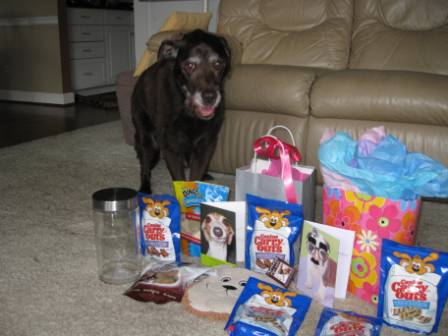 Diane -

Last year I told you how Maxie, one of you grand-dogs. had just turned 15. Good news! These are pictures of her at her 16th birthday party. The party gets bigger every year, as she continues to make new friends. Like the rest of us, she has a few aches and pains, but she's still happy to get up every morning and she still really loves her food. We're grateful for each day she's here and we continue to hope for more. Thank you for Maxie. Kathy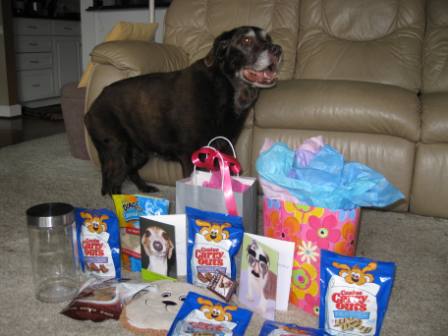 HAPPY FIFTEENTH BIRTHDAY MAXIE' OWNED AND LOVED BY THE SILBERT FAMILY.
---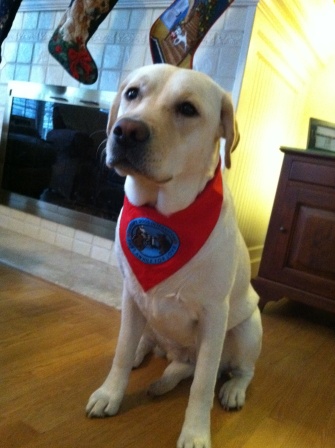 Ellie
Ellie became a certified therapy dog on her one year birthday!
---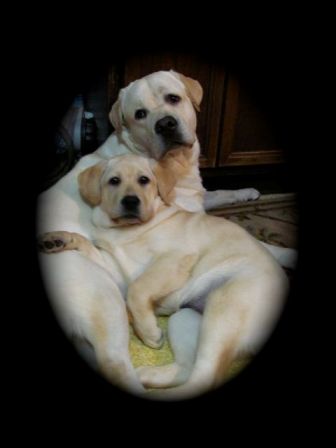 "Pax is eighteen months old, his cuddle buddy Soleil is 4 months old"
Owned & love by Carole Curtis & Roger Dwyer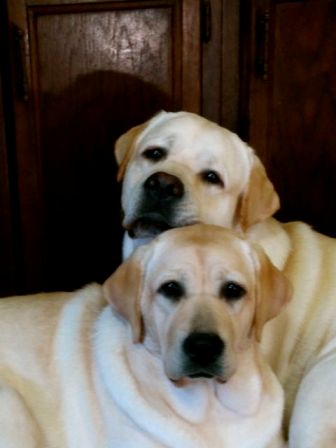 ---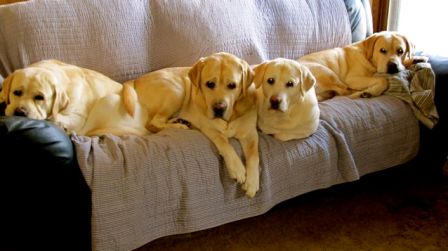 These are the Special Occasion kids chilling out at Revolution Labs
Owned and loved by Carole Curtis & Roger Dwyer
Left to right Ice, Dylan, Kuki and Tae
---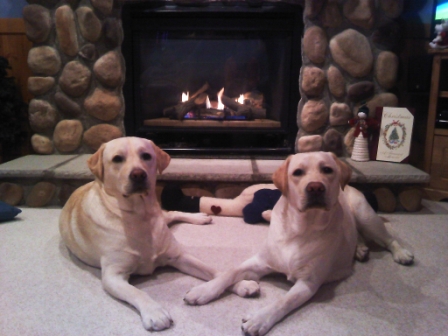 The Metttler Boys, Bleu & Bogi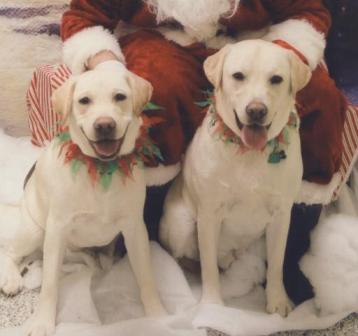 ---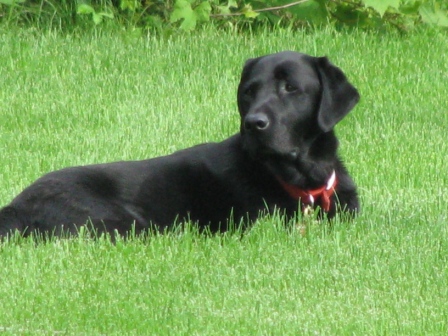 SCOUT
Owned and loved by Mike, Teresa and Sophia Hopkins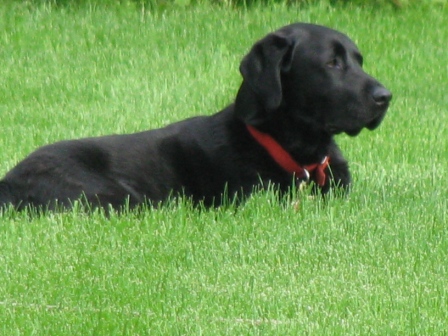 ---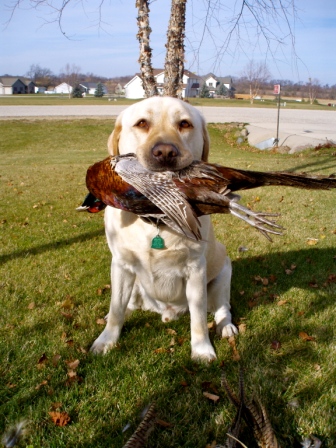 Pops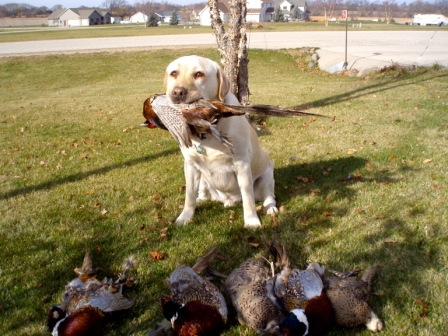 He has been a great hunter and it is a joy to watch him build his skills.
He always finds the ones we shot and always brings them back to our hand.
Pop's is owned and loved by Dan Ludeman and Family
---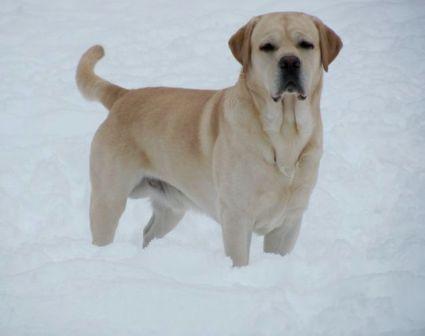 "Dylan" owned and loved by Carole & Roger Dwyer is a son of Kuki and Dare.

---
" VINCE owned by Tom Bridge"
---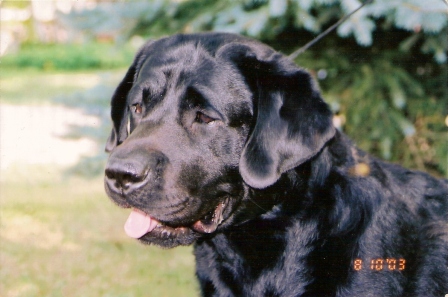 OTTO OWNED WITH MY SON, ERIC.
OTTO IS SIRED BY CHABLAIS RHAPSODIE EN BLEU X SPECIAL OCCASION PUTWYN PANACHE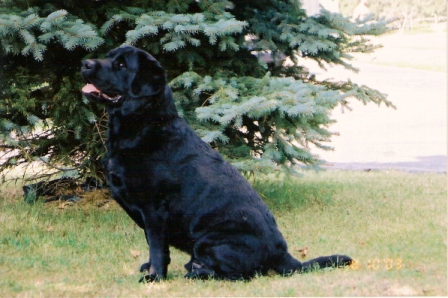 ---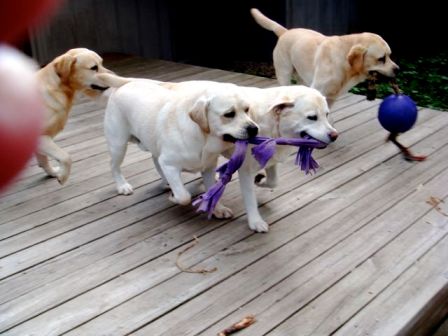 REVOLUTION LABRADORS AT PLAY!!!!
---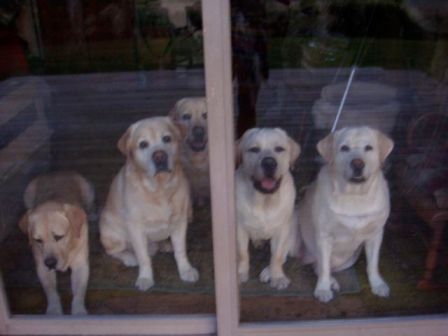 SPECIAL OCCASION AT REVOLUTION!!!!!

---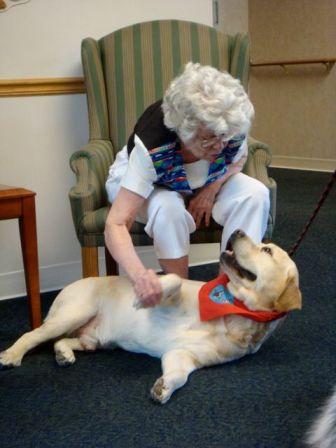 TAE THE PRO OWNED BY CAROLE CURTIS DWYER....GREAT JOB CAROLE!!
---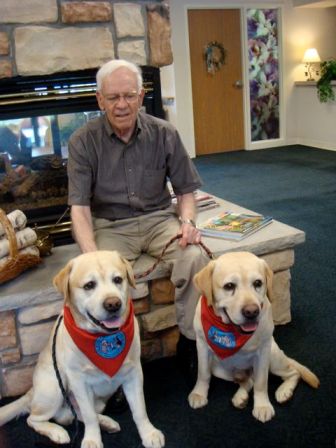 THE REVOLUTION BOYS ARE WORK! SUNDIAL & TAE WITH CAROLE'S DAD!!
---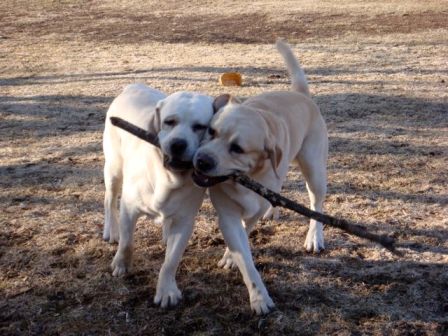 MAMA SAYS WE HAVE TO SHARE!
---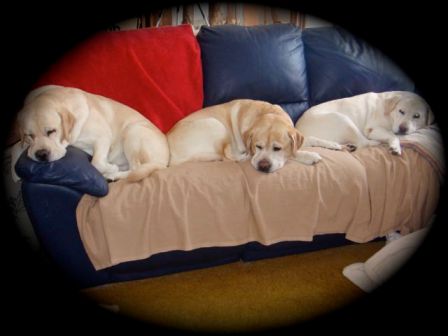 Special Occasion at Revolution....sacked out!
---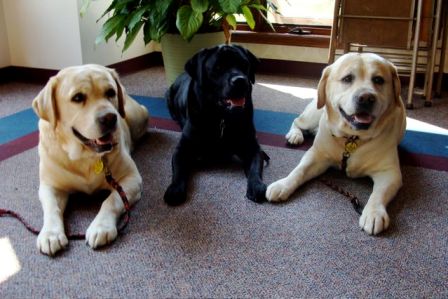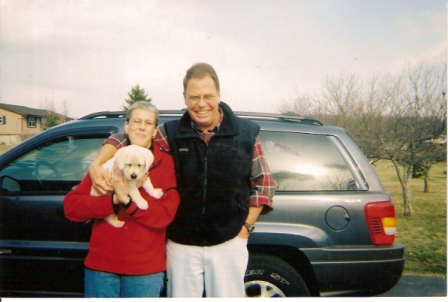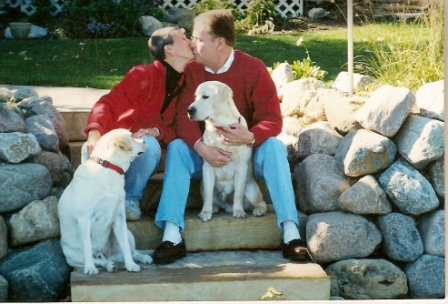 Duane & Cheryl with Buffet and Easy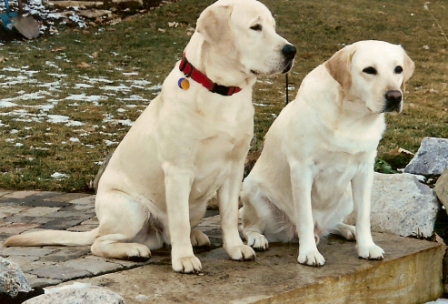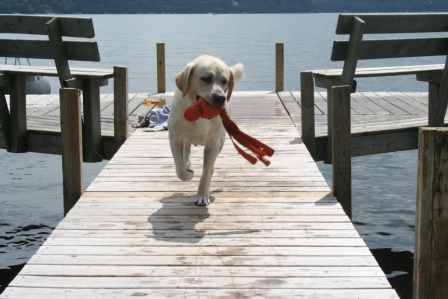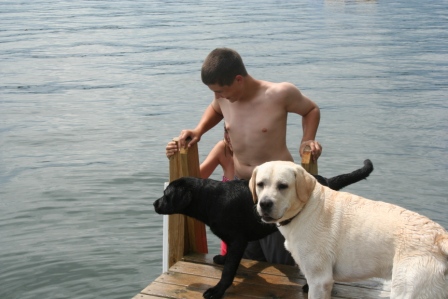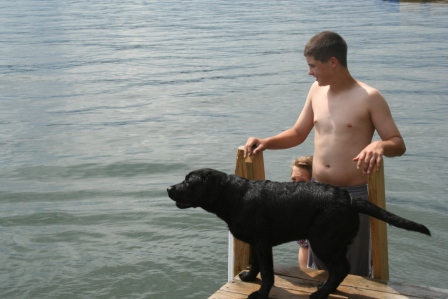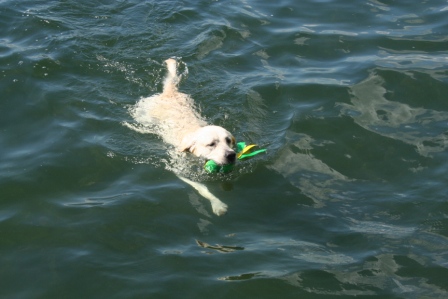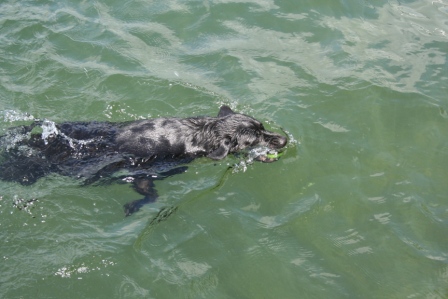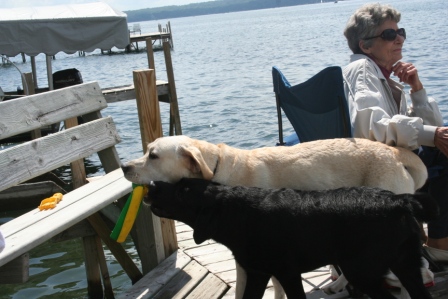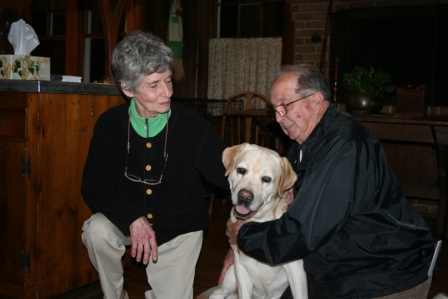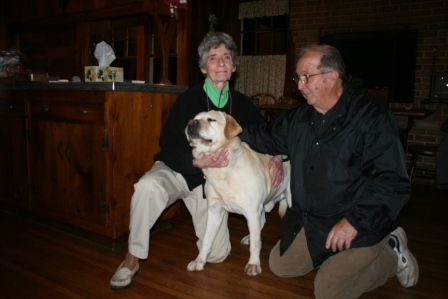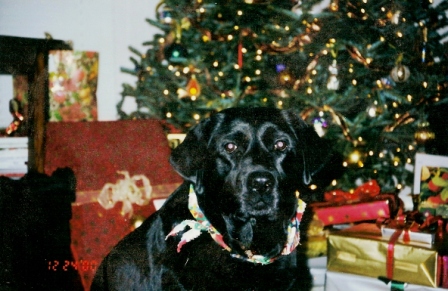 Camille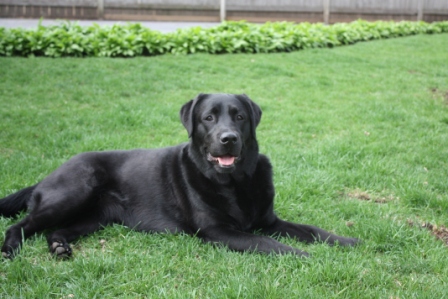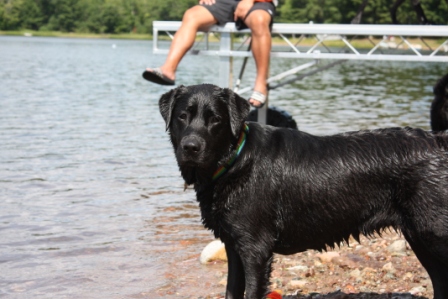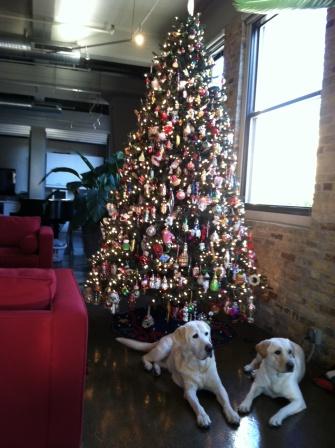 Buffett and Ellie celebrate the holiday!
Owned by Cheryl & Dwayne Willms
---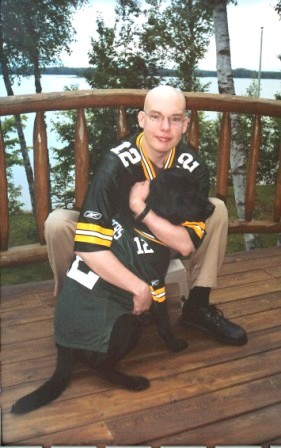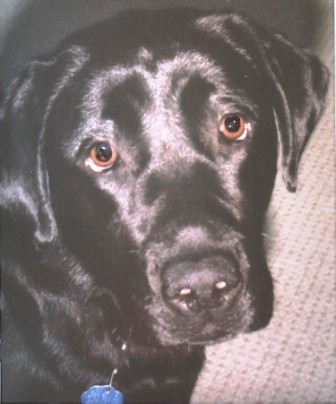 Jody, owned and loved by Anne, Jim & Dan McComas
---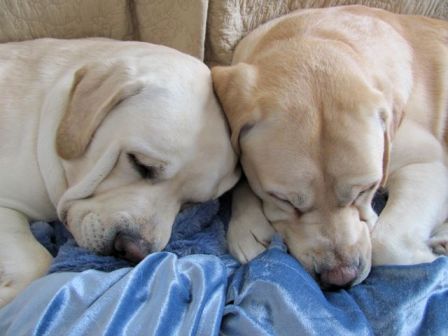 Revolution Boys taking a "cat nap!"
---
Winston (Mattie x Owen)owned and loved by Amy Van Bergen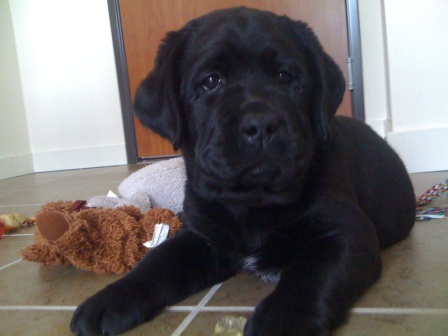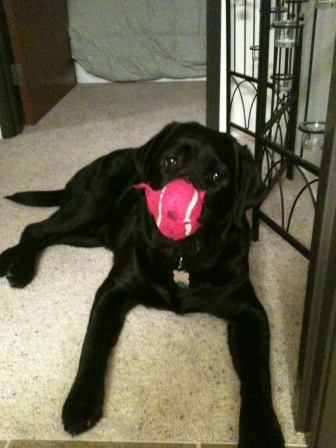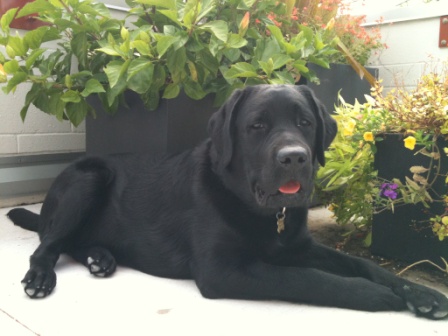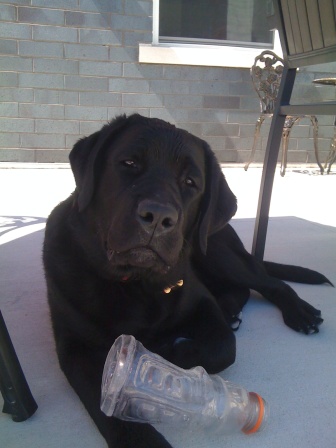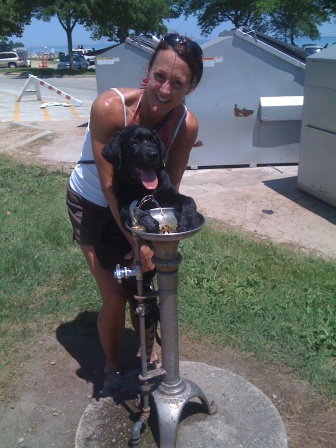 ---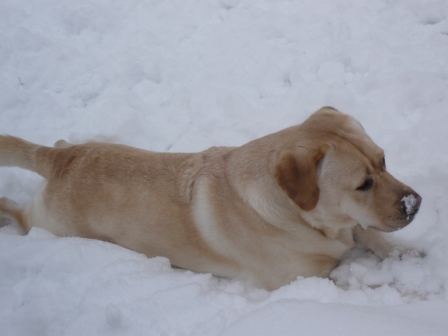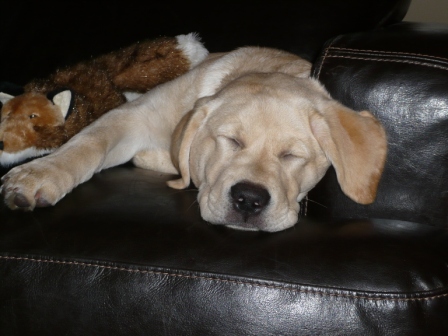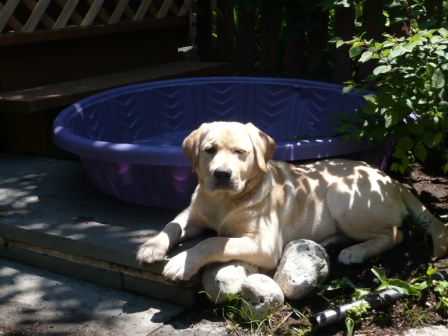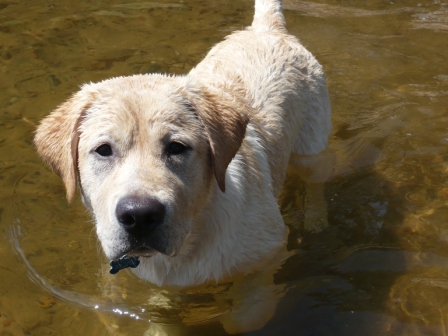 "Chase" (Truth x Skipper) owned and loved by the Hoff's
---
---
"Harper" (Marty x Chamois) owned and loved by Lindsay McKinnon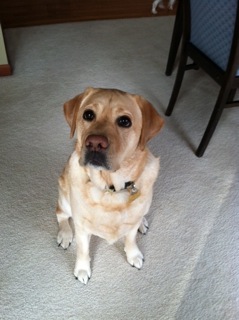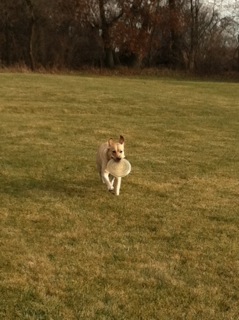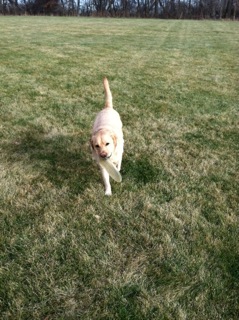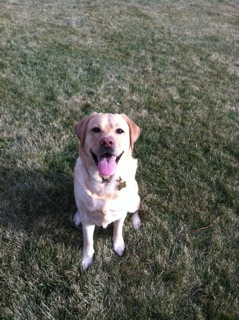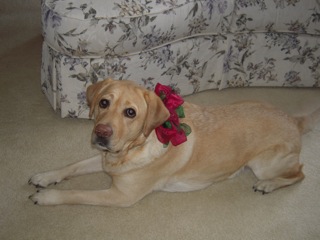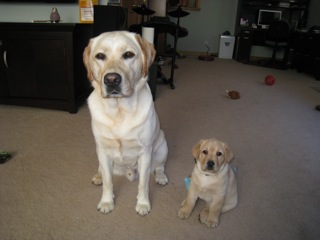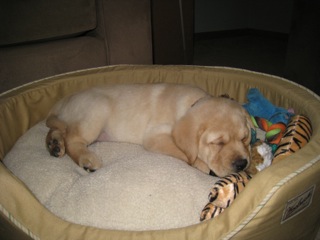 ---
Lola (Dare x Kuki) proudly owned and loved by the Hickey Family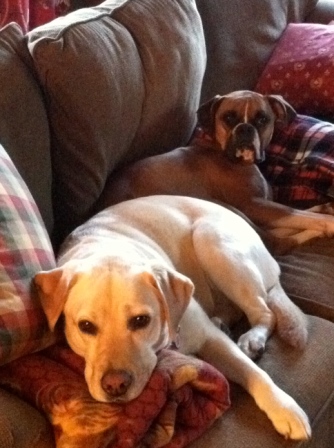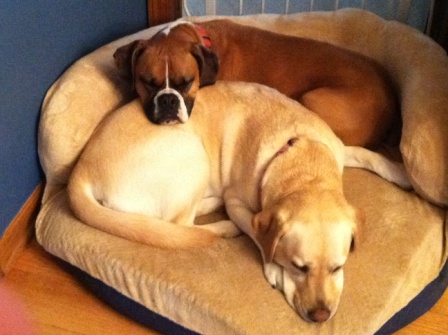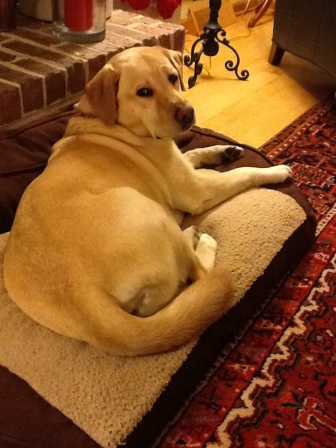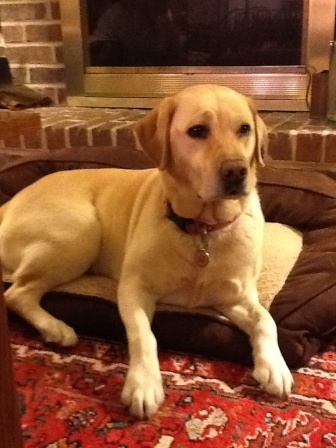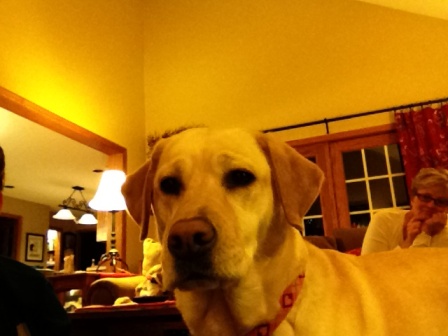 ---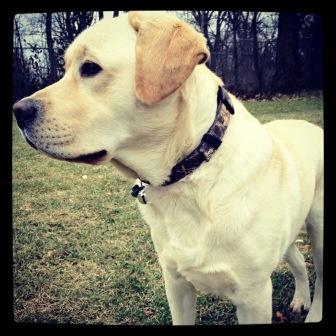 ---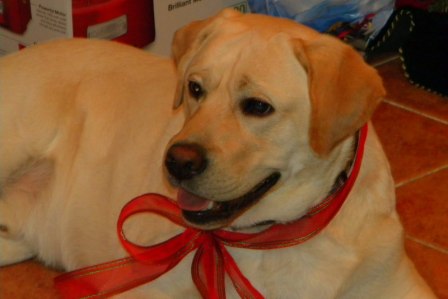 "APOLLO"
(Bleu x Kuki) owned and loved by the Frane family
---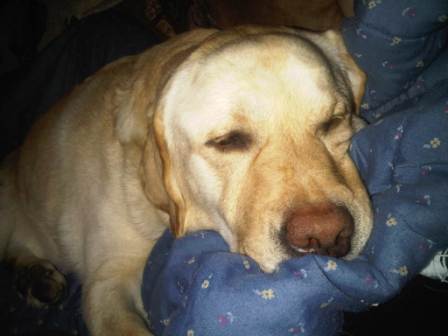 This is Mark Brunner and his snuggle buddy Suede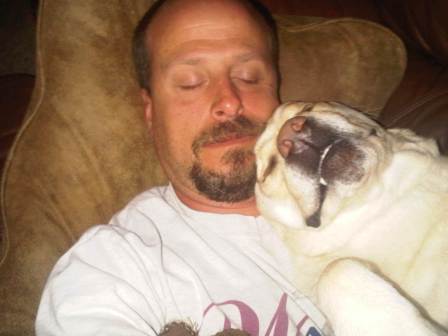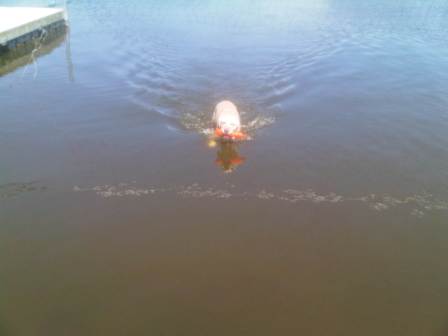 ---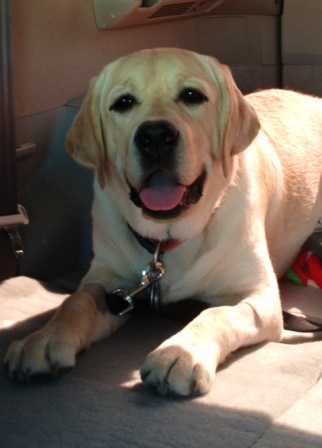 Gary at seven months
Sire: Summerlin Call of Duty Dam: Special Occasion Matinee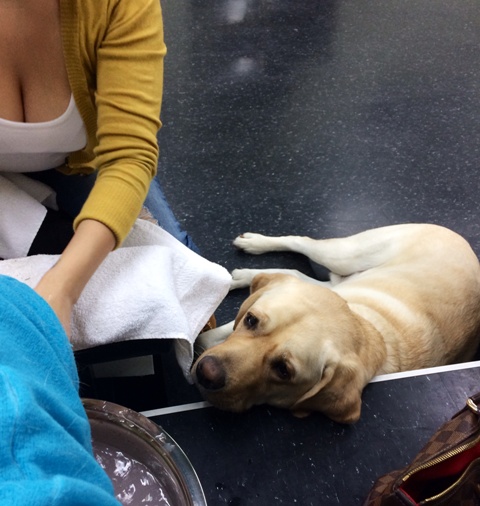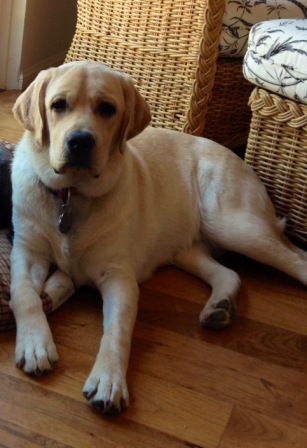 Gary at nine months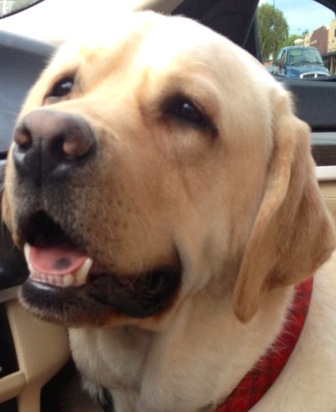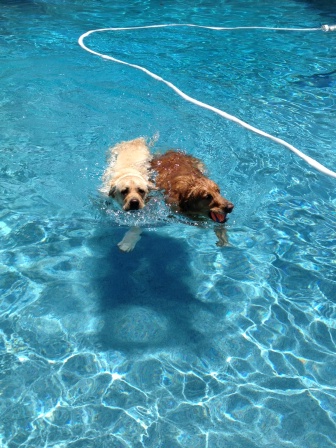 Gary and friend cooling off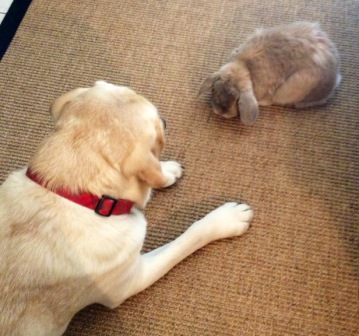 Gary with his thirteen year old pet bunny Tulip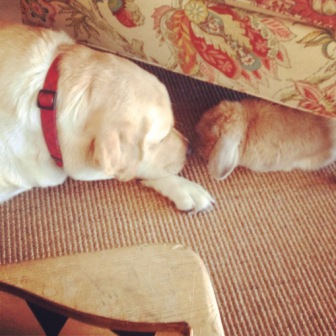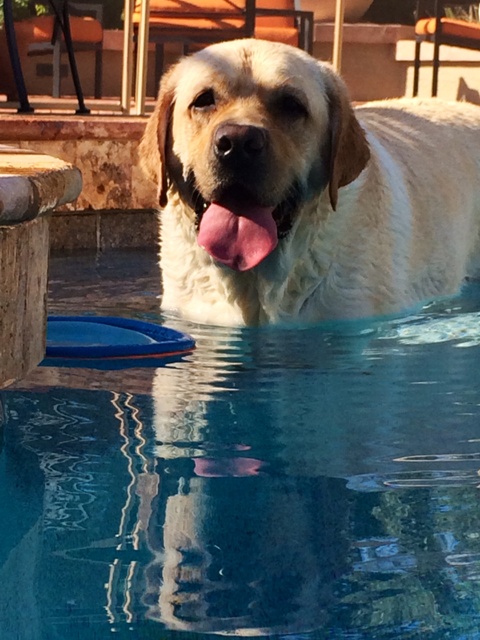 Just hanging out in the pool
Gary owned and loved by Molly Kaufman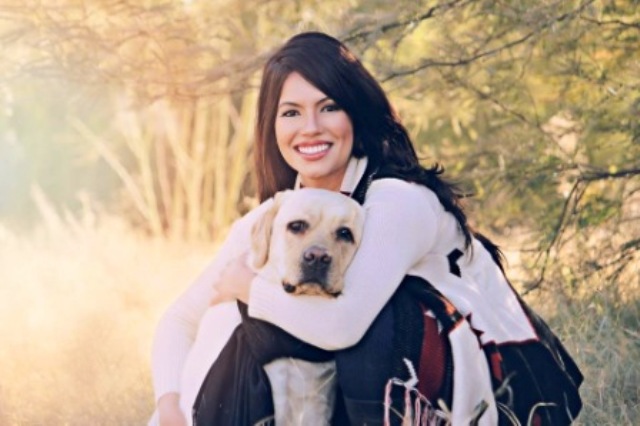 GARY THE WONDER DOG AND HIS BEAUTIFUL MOM AT CHRISTMAS IN ARIZONA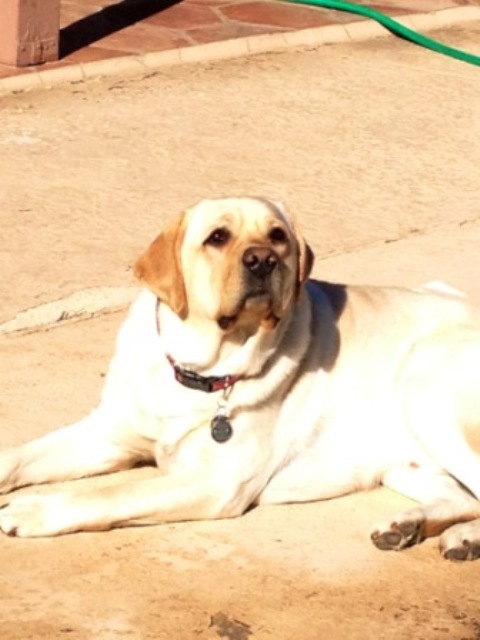 GARY CATCHING SOME RAYS!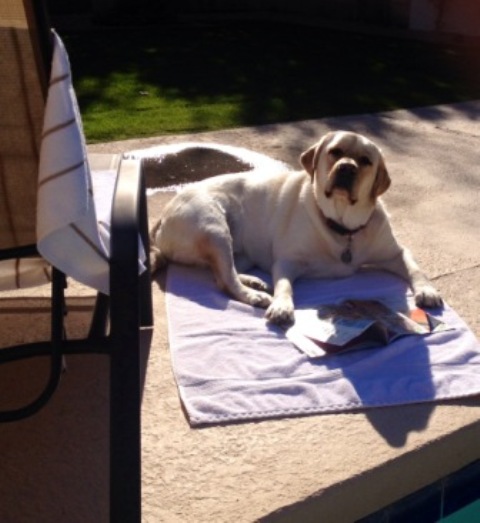 GARY AND HIS PET BUNNY, TULIP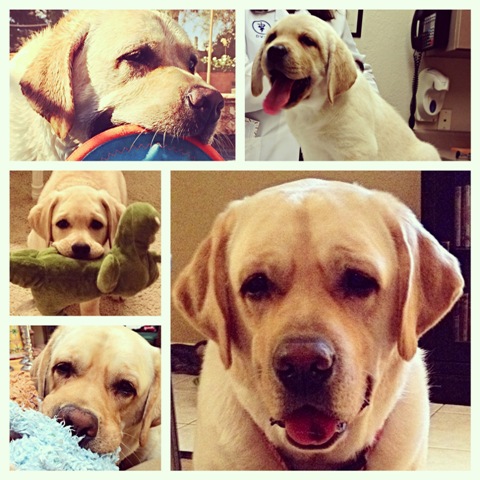 HAPPY THIRD BIRTHDAY HANDSOME BOY!!! LOVE, GRANDMA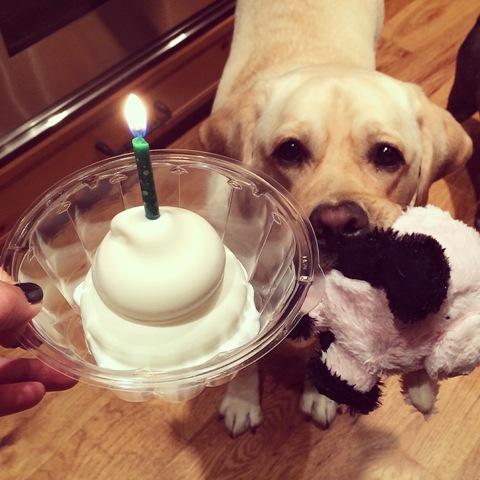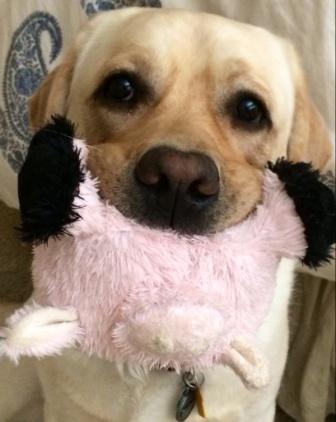 Gary and his pig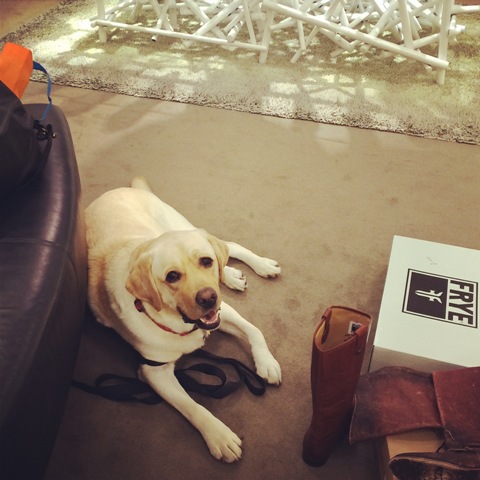 ....."the continuing adventures of GARY!!!!!
---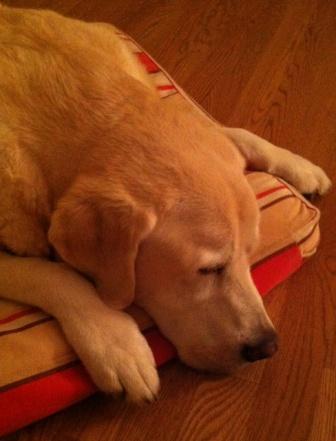 Buffett owned by Cheryl & Dwayne Willms
"Growing Old Gracefully"
---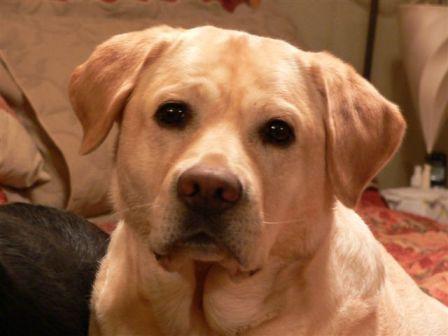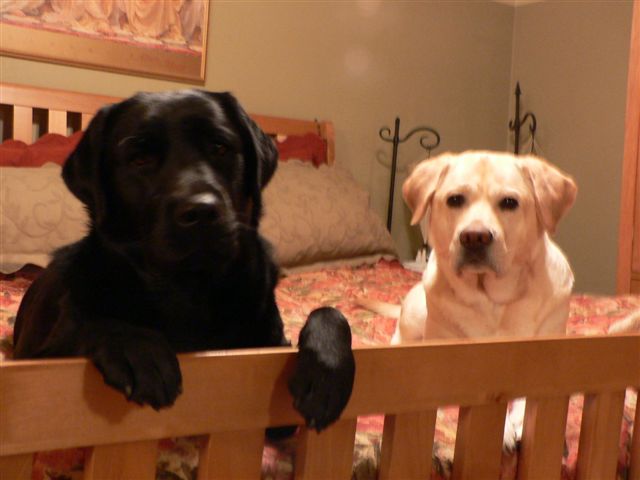 Chyna (Bleu & Kuki) owned and loved by Karen & Vann Willett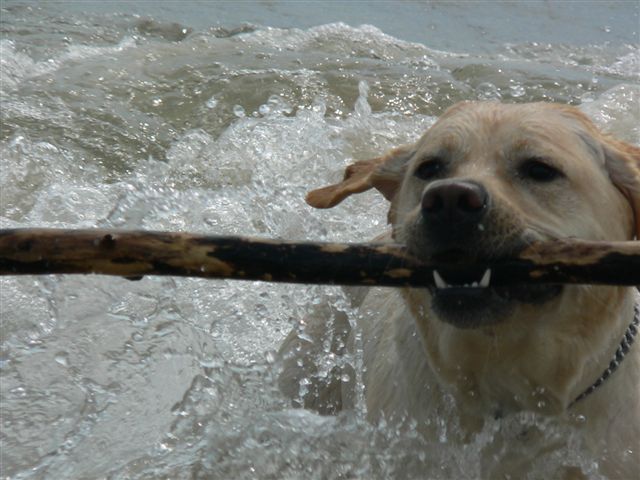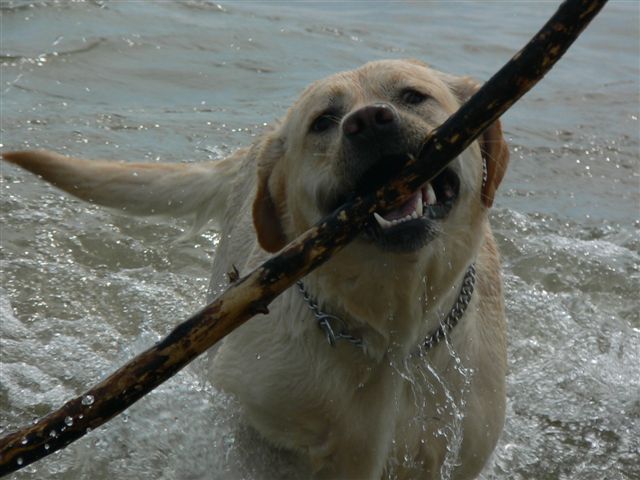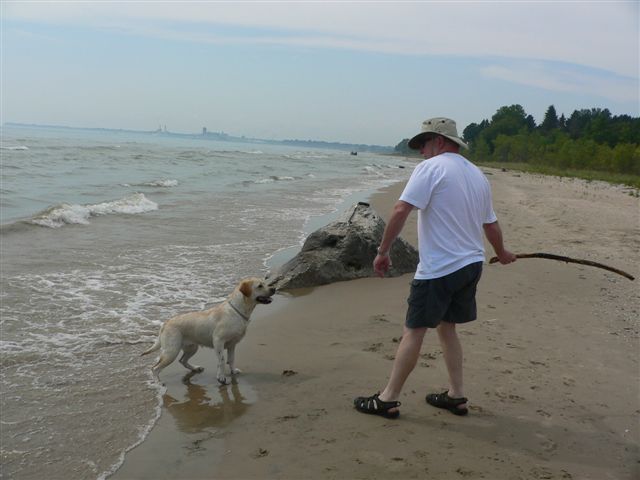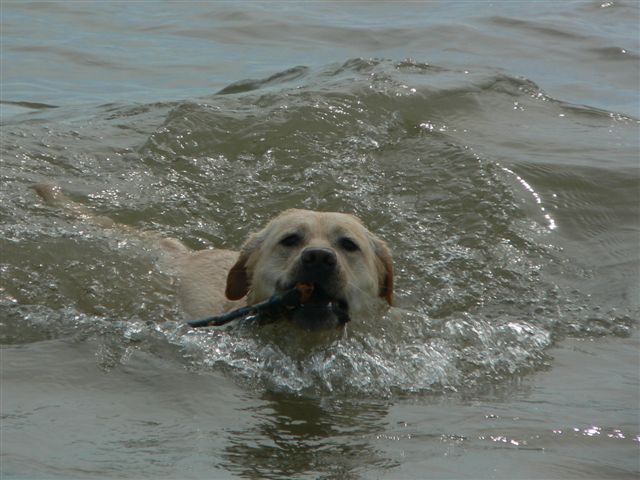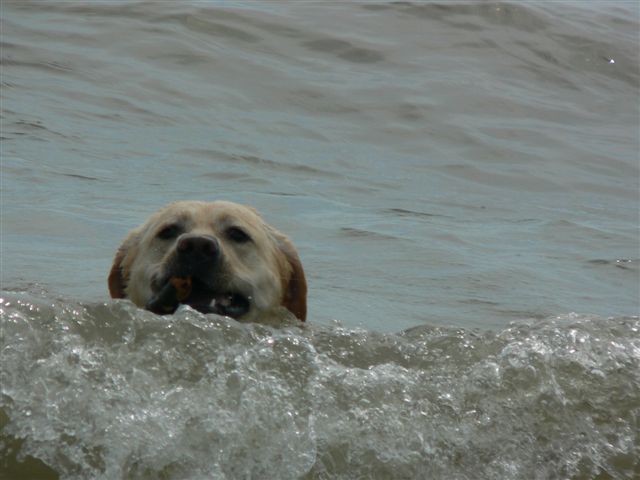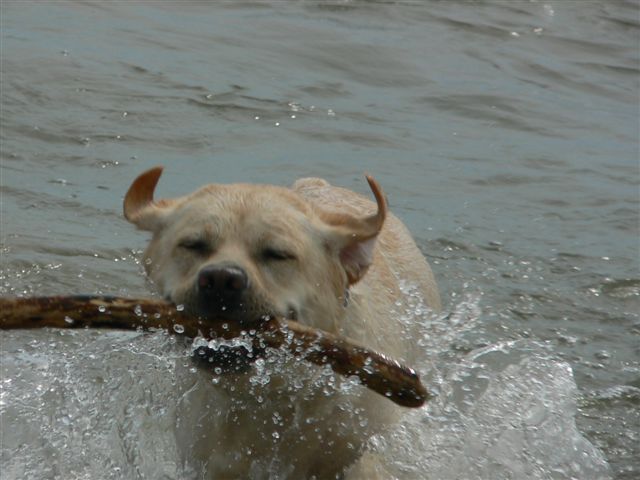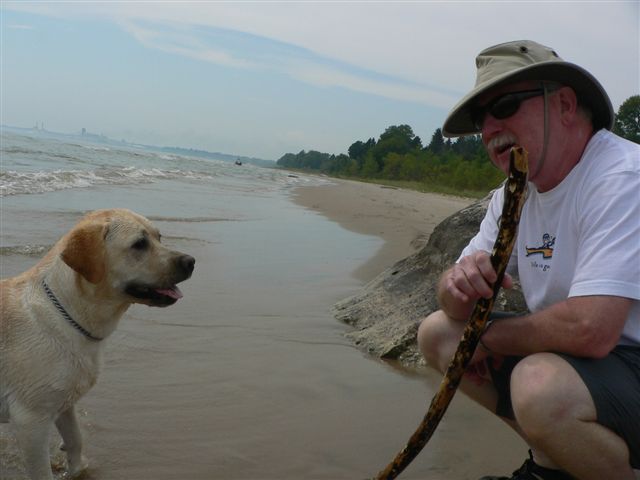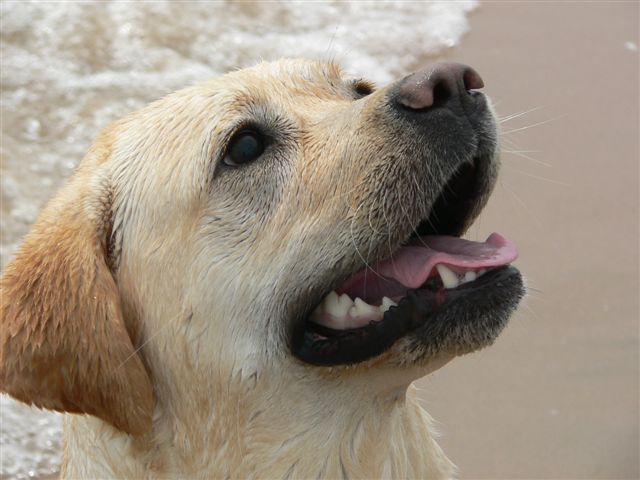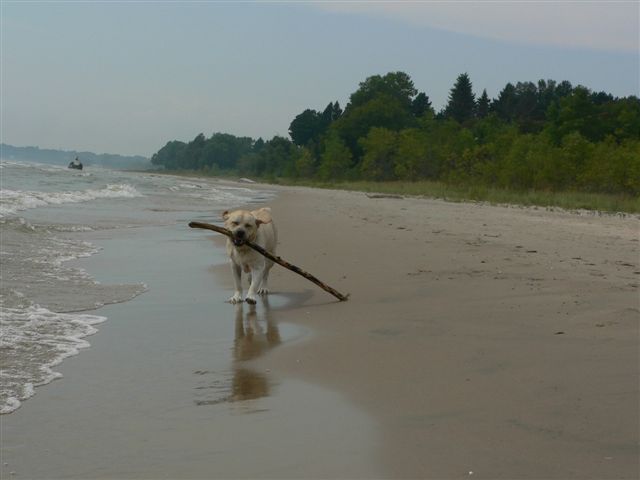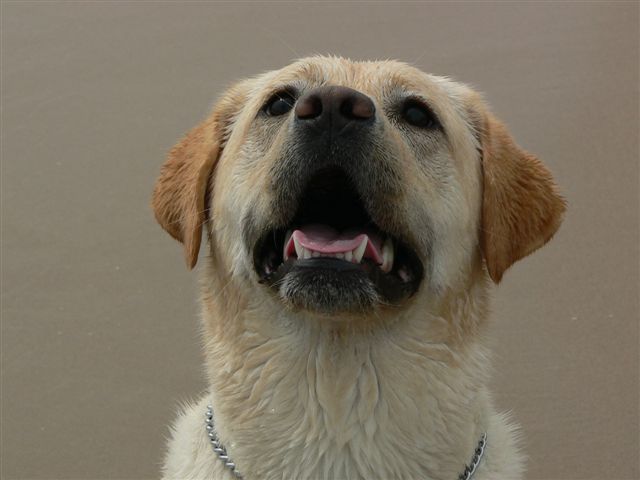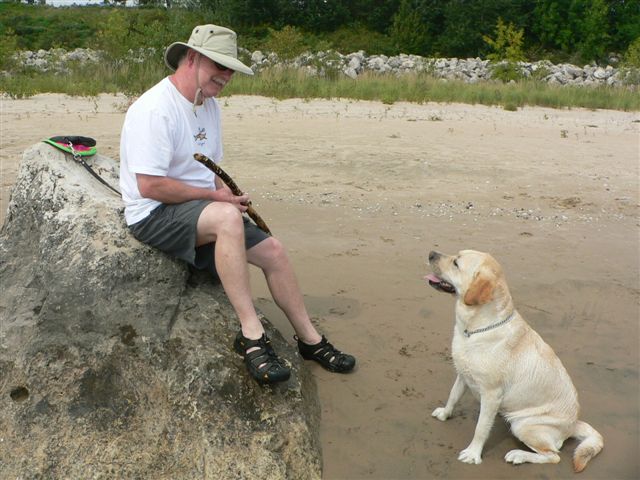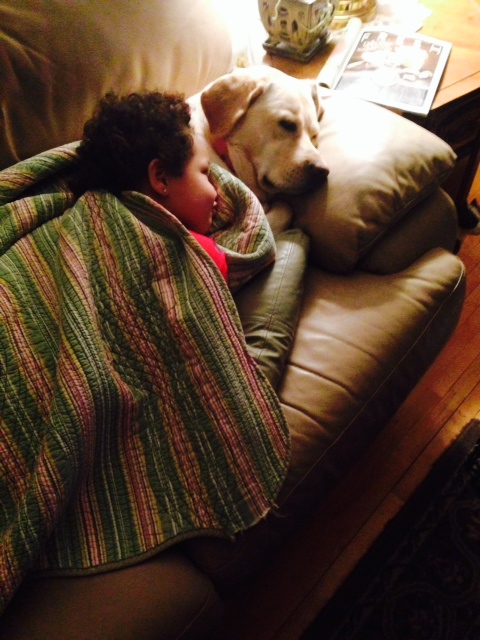 CHYNA AND HER BFF NAVEAH!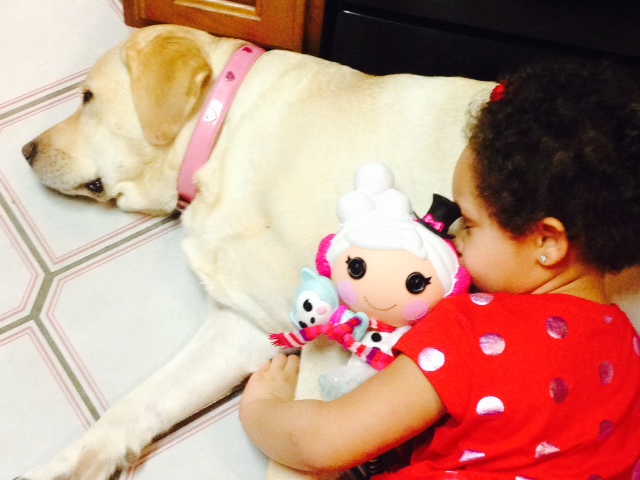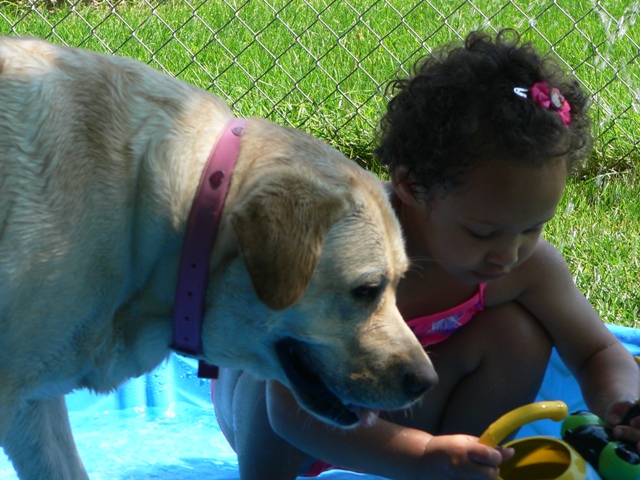 ---
Apollp( Bleu x Kuki) owned & loved by The Franes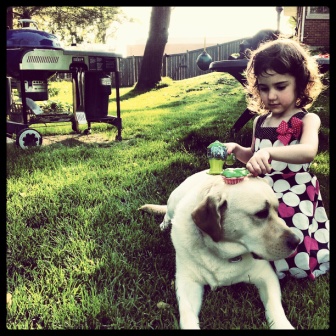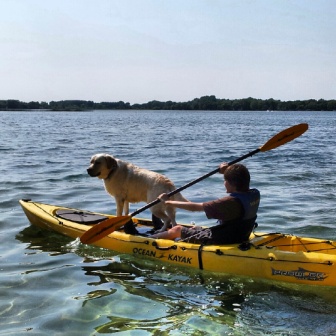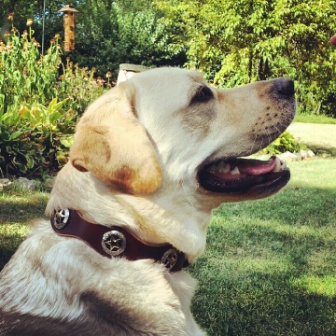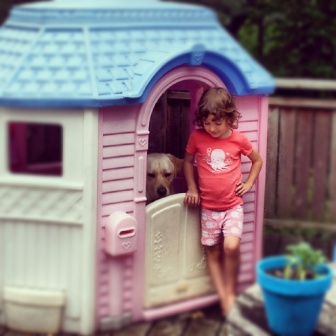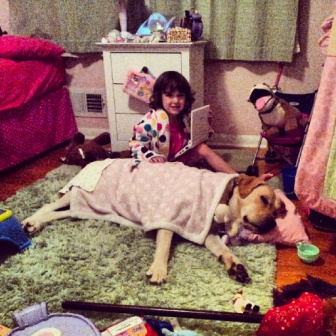 ---
SNOW,........I LOVE SNOW..........MORE SNOW......PLEASE!
CHYNA IS OUT OF KUKI SIRED BY BLEU. OWNED AND LOVED BY KAREN & VAN WILLETT
CHYNA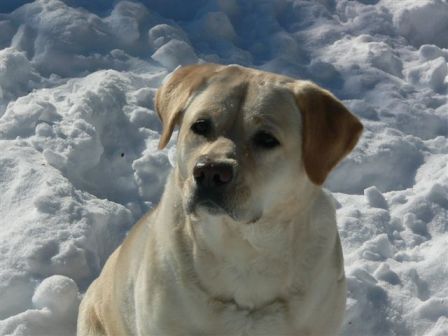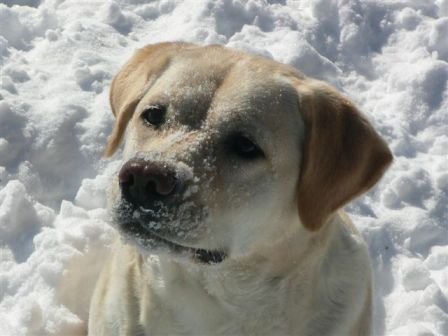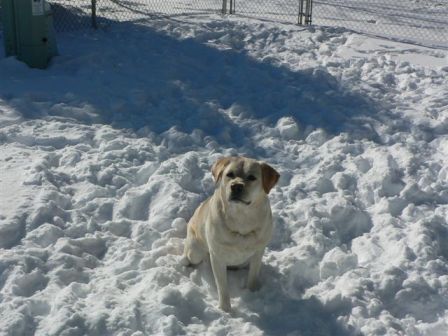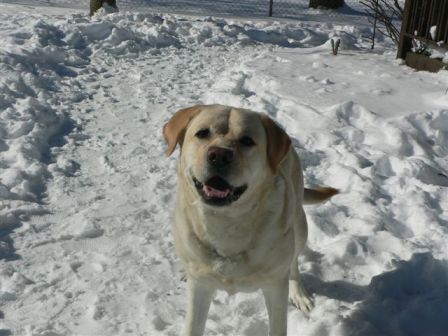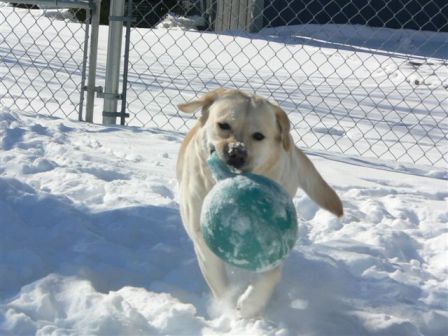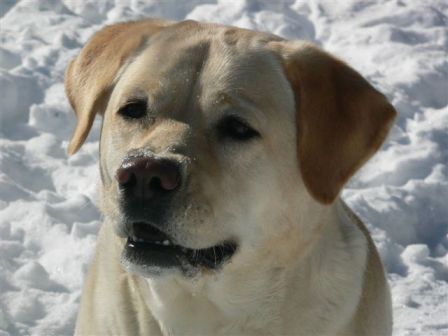 ---
This is Ben and his owner,Alicia. Ben is a seven year old black male lab. Ben has his obedience tiles, C.D.
and his C.D.X.(companion dog and companion dog excellent) but his very favorite job is the work he does with the patients at Swedish Covenant Hospital in Rockford,Illinois.
I'm so proud to have bred Ben and Maria, a two year old yellow female owned by Alicia as well.
When they are not visiting hospitals, they go to the Library and have children read them stories.
Sharing their gift of unconditional love!!
Ben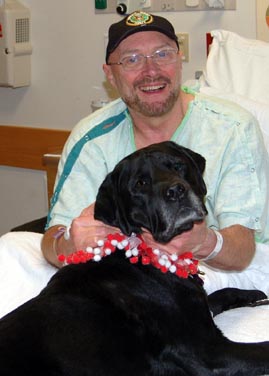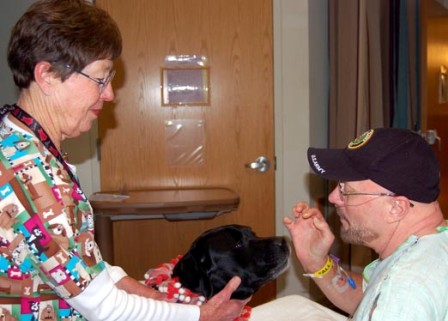 ---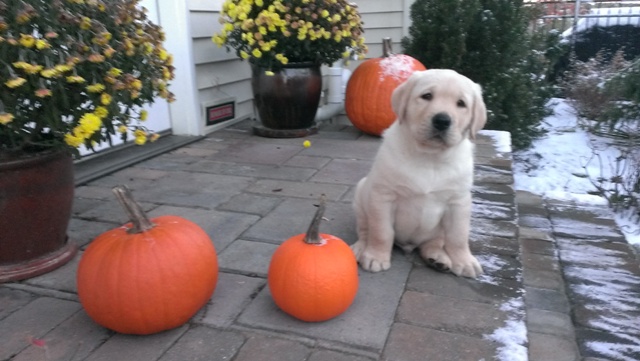 This is Ziggy owned and loved by Rob and Sandy Minor. His birthrate is September 22, 2013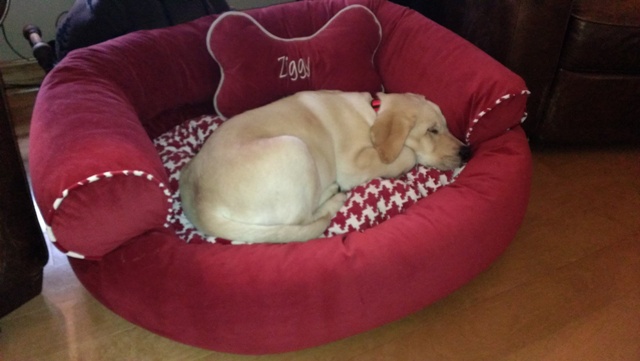 Ziggy catching some zzzzzzz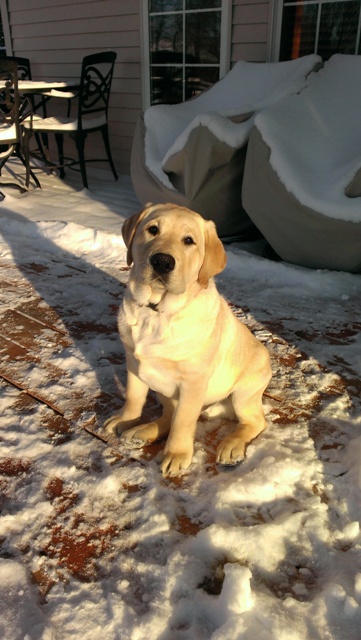 Ziggy at four months
---
ELLE, MICHELLE'S DAUGHTER WITH KONA'S PUPS
---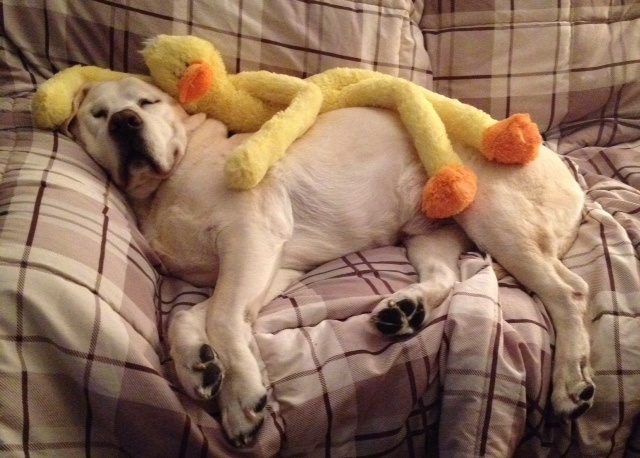 Buffett and friend.
---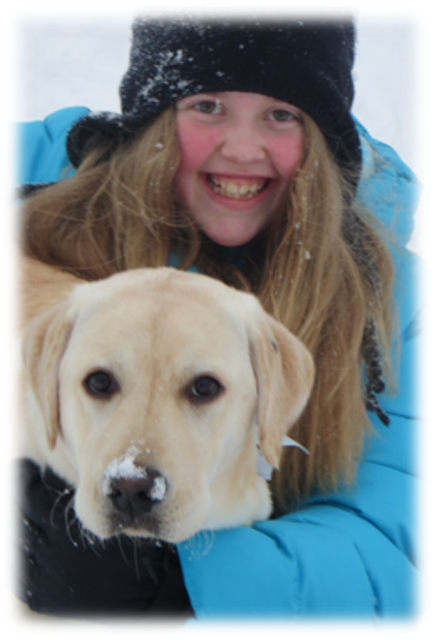 Macy and her new pup, Gurdy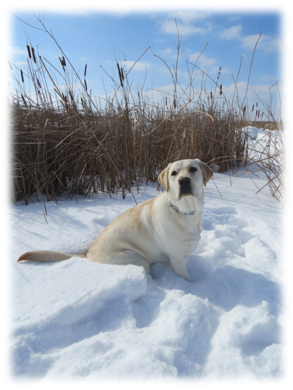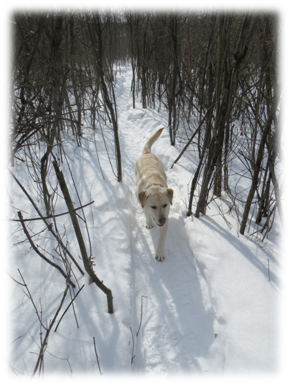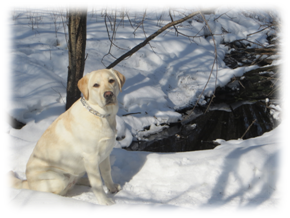 GURDY ENJOYING HER WOODLAND WALKS AT SIX MONTHS OLD. SIRED BY TURBO AND HER DAM IS SECRET.
LOVED BY THE BAUER FAMILY
---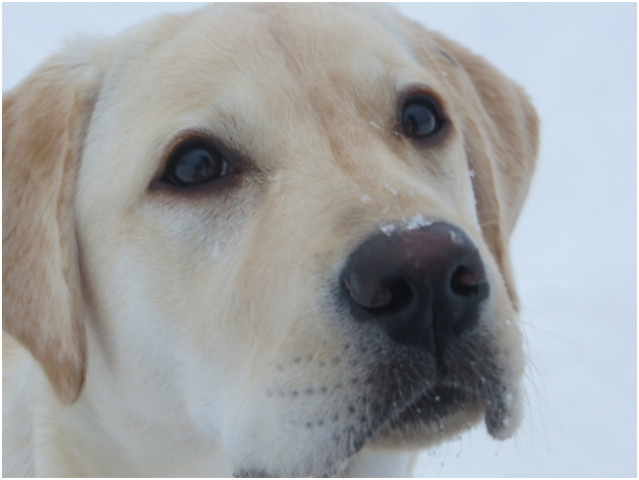 GURDY OWNED AND LOVED BY THE BAUER FAMILY
---
---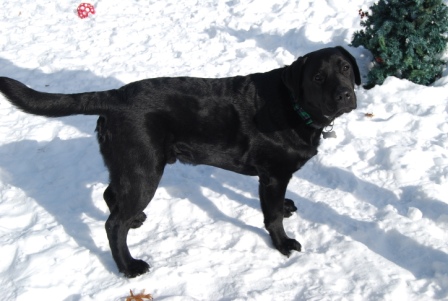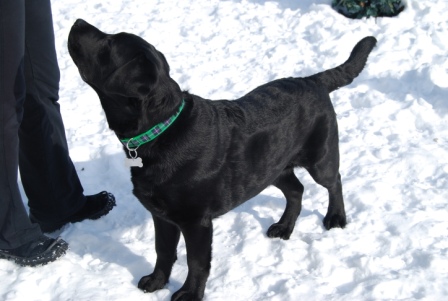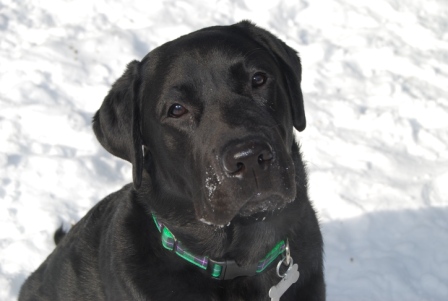 TRUMAN FLEMING OWNED AND LOVED BY EILEEN AND SCOTT FLEMING. HE IS SIX MONTHS OLD AND A SON OF TURBO AND SECRET.
---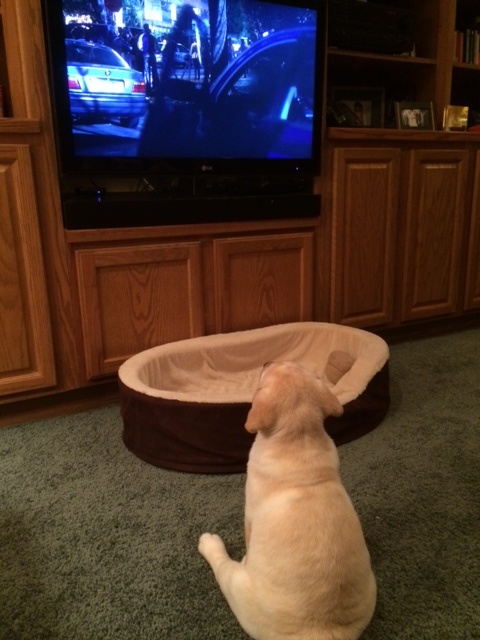 This is nine week old "LOLA" from Turbo and Matties litter watching TV! Owned and loved by Jack and Anne Anton