News
CONGRATULATIONS TO
HR HUNTCREST ABBY DABBY DO SH (SENIOR HUNTER)
AND HER OWNER BETSY FRITZ ON COMPLETING HER SENIOR HUNTER TITLE AT THE TREASURE COAST RETRIEVER CLUB ON SATURDAY JAN. 30,2010. ABBY IS SIRED BY OUR SPECIAL OCCASION DARE TO DREAM AND IS BY HUNTCREST WATER LILY OWNED BY LESLEE POPE OF HUNTCREST KENNELS. WE'RE BOTH VERY PROUD OF WHAT YOU'VE ACCOMPLISHED!!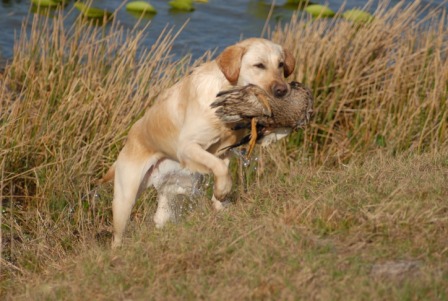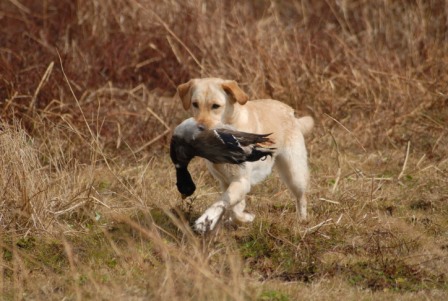 ---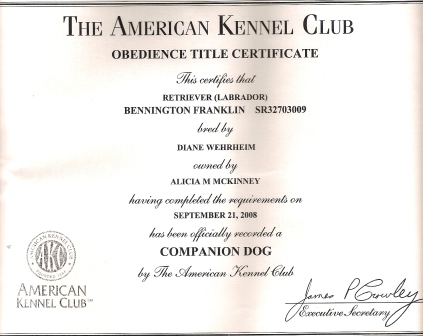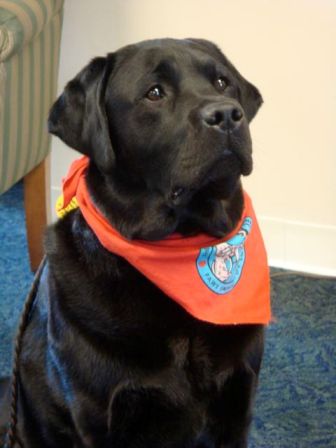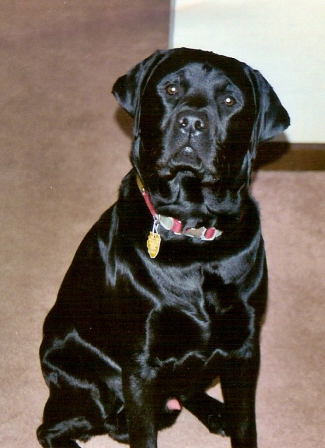 Congratulations to Alicia McKInney and Ben. Ben received his Companion Dog Obedience title on Sept. 21, 2008. "Ben" is also a certified therapy dog and also is competing in Rally Trials. Keep up the good work, you've made me proud!!
Ben is sired by Special Occasion Just In Time x Huntcrest Essence @ Special Occasion)
---
Special Occasion Ring of Fire went Winners Dog for three points at the Sheboygan Kennel Club show on 9/20. He was Winners Dog for 2 points on Sunday 9/21. Gunilla & I want to thank handler, Jen Nee for presenting him so well.
Cash picked up ten points in four weeks. We also wish to thank Michelle Barton for handling him to his win in Elgin on 8/23. We're two proud Mama's!!
---
Special Occasion Dare to Dream congratulates his daughter, Huntcrest Abby Dabby Doo on getting her Junior Hunter title. Congratulations to the owner Betsy and her breeder, Leslee Weiner Pope.
Nice work!!
---
Waukesha Kennel Club 7/26/08
Special Occasion Double O Seven took his first major at 15 months for 4pts, WD/BW,co-owned and shown by Judy Berg. Way to Go!!
---
Special Occasion Chase the Moon won his 9-12 puppy class!
Special Occasion Revolution Rock on was 2nd in his 6-9 mo. class
Ice was shown by his owner Carole Curtis Dwyer. Nice teamwork, Carole & Ice!
---
Elgin Kennel Club 8/23
Special Occasion Ring of Fire was WD/BOS for 2 pts under breeder/judge Col. Jerry Weiss. "Cash" is co-owned by Gunilla Brunner & Diane Wehrheim. Shown by our friend,Michelle Barton. Thanks, Michelle, nice job!!
Ch. Special Occasion Dream Come True was Best of Breed and took a Group #3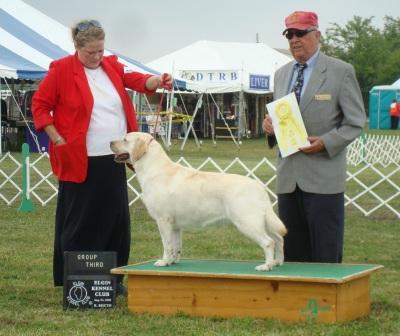 ---