My Photos
Louie, Dauber by Ripple, owned and loved by the Stelpflugs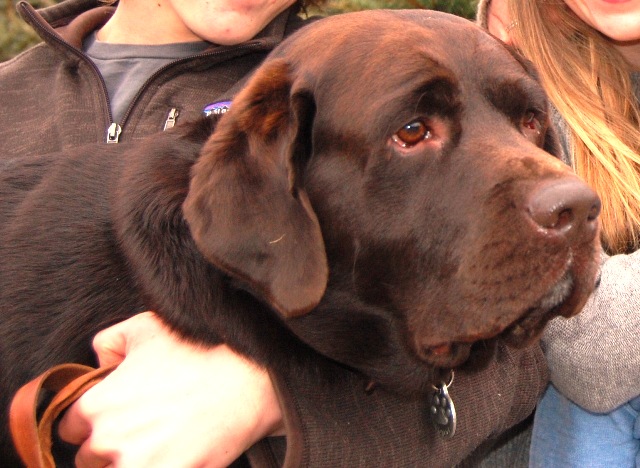 Harry owned and loved by Jim Beaton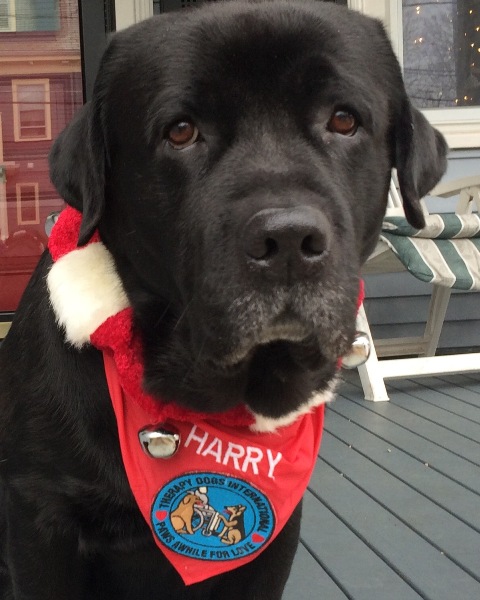 Fred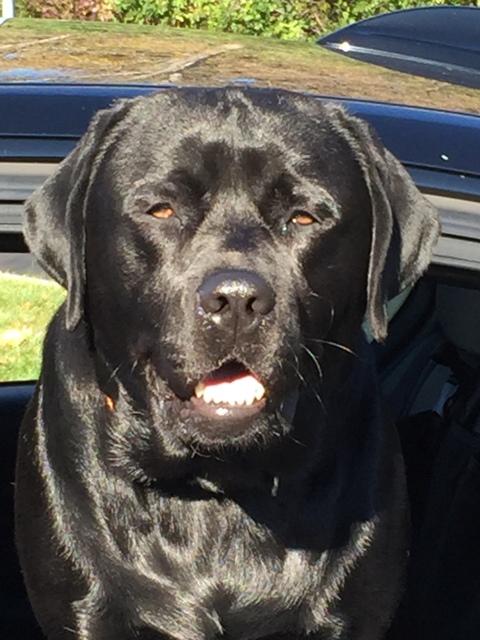 This is Teddy's fifth birthday! Teddy is an Owen/Mattie baby! Owned and loved by Nancy Erlien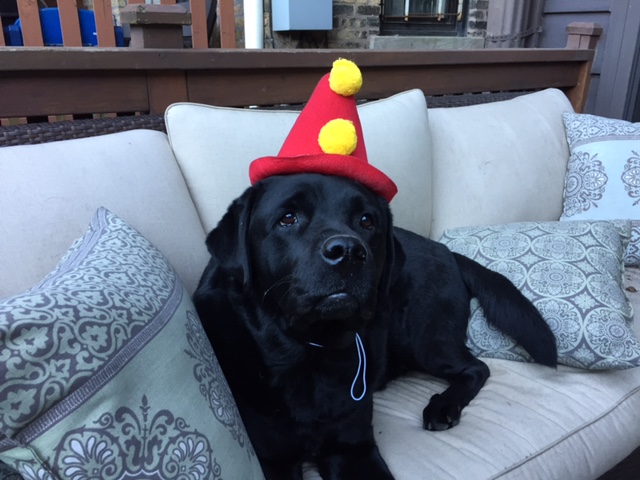 MEET HOWARD WHEN HE WAS A CAREFREE PUP JUST HAVING FUN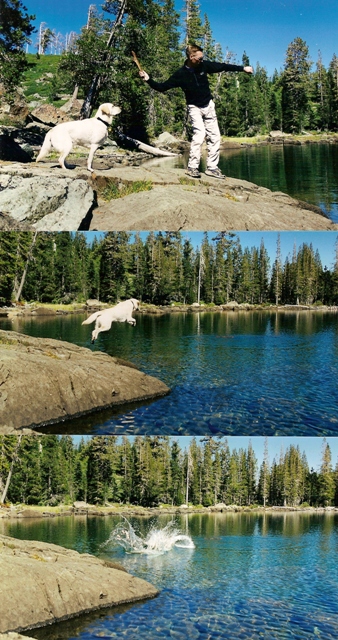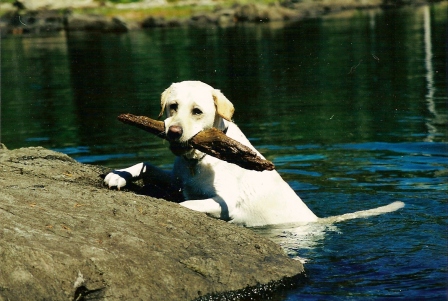 THEN HE BECAME A BIG BROTHER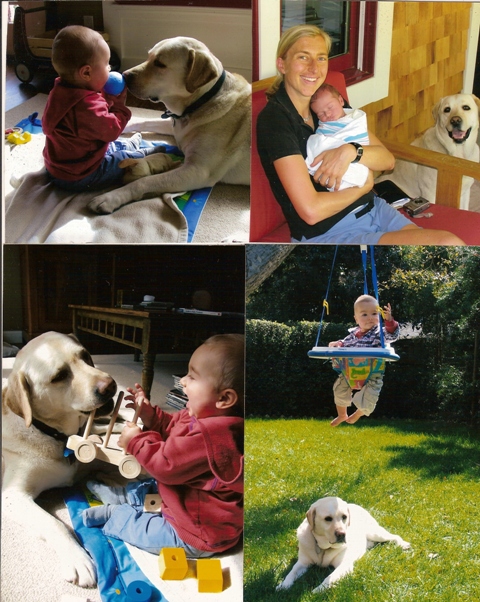 ---
Special Occasion Revolution Sundial
(Am.Can. Ch. Tormentil Labradale Prime Time & Ch. Pine Edge Precocious)
owned and loved by Carole Curtis & Roger Dwyer
Sun is a 7 year old yellow male who lacked 3 points from
his championship but excelled at being a Therapy dog!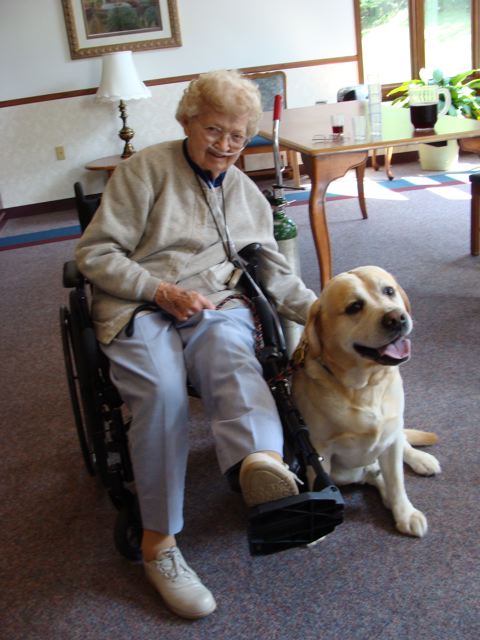 Some of the best dogs I've bred haven't necessarily been show champions, but they have been another kind of champion in the lives of their families and the gift they have shared with others.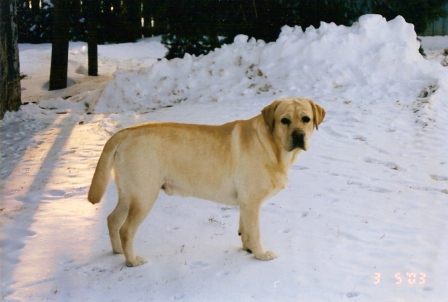 ---
TAE - Special Occasion Putwyn Best O Times-is a full brother to Sundial. They go to six nursing facilities in the Rockford area. Tae has been a registered therapy dog since he was a year and a half and has over 150 visits to his credit. He will be eight years old at the end of November. He is loved by many, but I get to take him home with me ,his owner, Carole Curtis Dwyer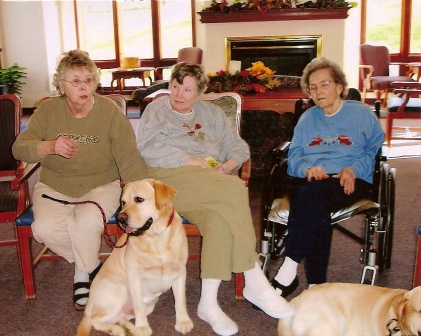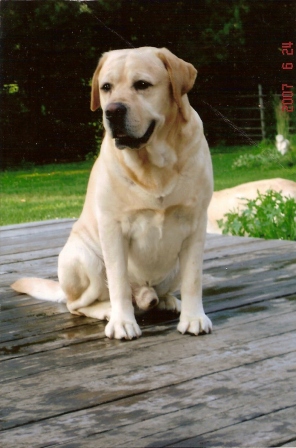 ---
Gauge and Maggie, littermates from Ch. Winterwinds Glenn Plaid x Ch. Pine Edge Precocious enjoying the St. Patricks day Parade!
Gauge and Maggie are owned and loved by Chris, Julie and Amber Adriansen.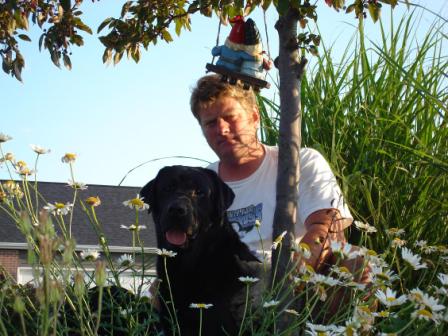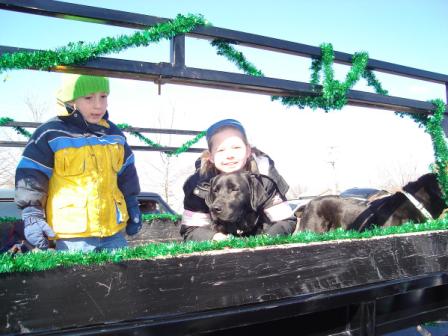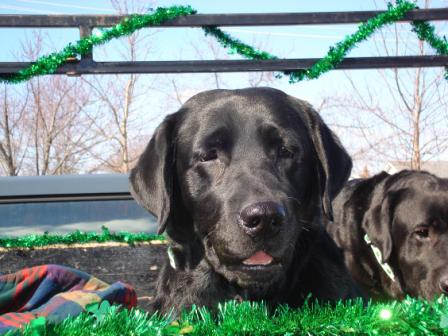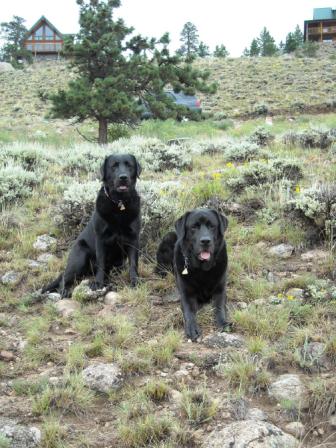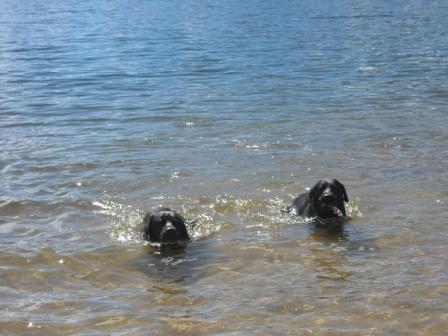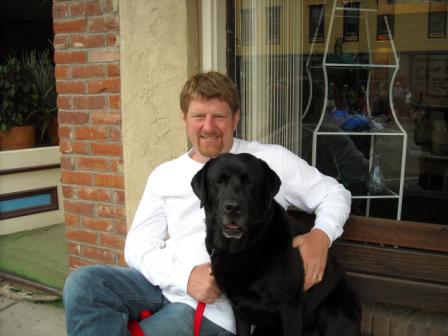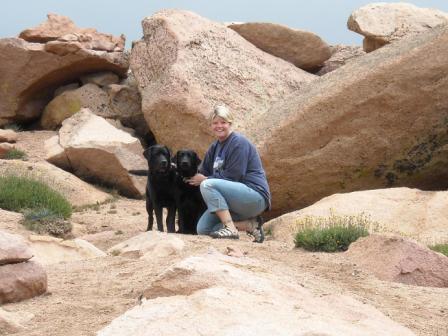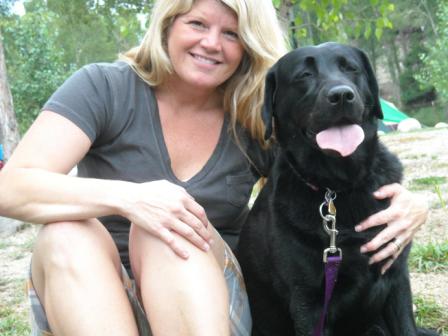 ---